Oikyafront leaders meet at Moudud's chamber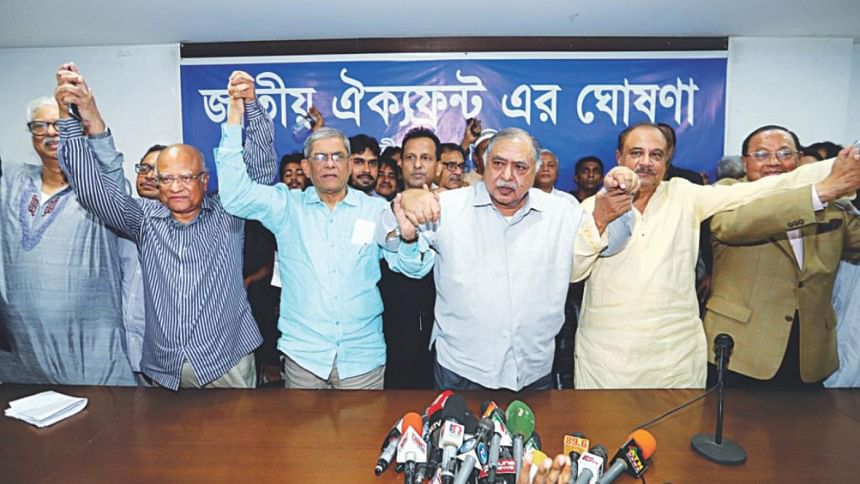 Leaders of the Jatiya Oikyafront held a meeting this evening in the backdrop of seeking another round of election talk with ruling Awami League.
The meeting was held at the chamber of BNP Standing Committee member Moudud Ahmed in Motijheel around 7:00pm, said a highly placed insider.
BNP Secretary General Mirza Fakhrul Islam Alamgir, leader Khandaker Mosharraf Hossain, and Nagoric Oikya Convener Mahmudur Rahman Manna were present.
Earlier today, Oikyafront leader Kamal Hossain sent a letter to Prime Minister Sheikh Hasina seeking to "complete unfinished talks" over election.
Oikyafront's first dialogue with the ruling Awami League-led 14-party alliance took place at the prime minister's official residence Gono Bhaban on November 1.