Oikyafront fully united
Says Dr Kamal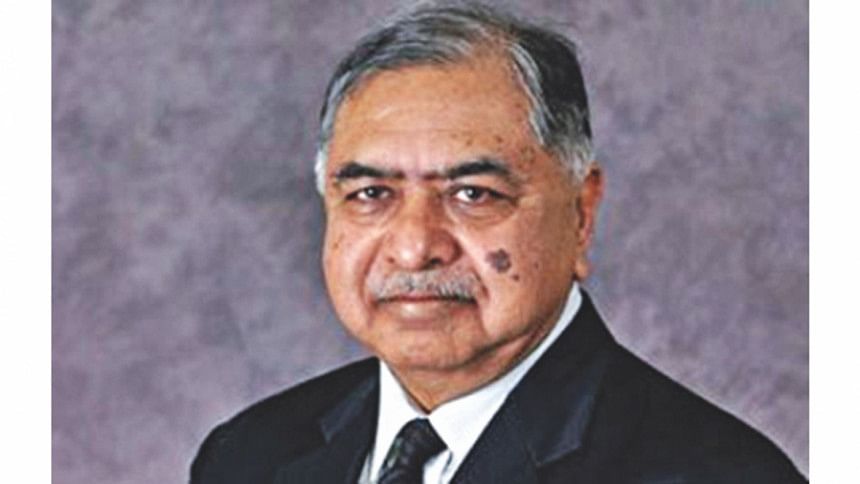 Jatiya Oikyafront Convener Dr Kamal Hossain yesterday said the alliance is fully united.
He, however, did not say whether his party's (Gonoforum's) two MPs-elect will join parliament.
"Our Jatiya Oikyafront is cent percent united. Our unity is forged with the country's 16 crore people," he said.
He came up with the remarks while addressing a preparatory meeting of the Gonoforum for its 5th national council at the party's Arambagh central office.
"I visited many places and found our alliance's unity intact and it'll be consolidated in the days to come."
The Oikyafront chief said people now believe they are the owners of the country and its resources.
He called upon all to organise and remain alert so that no one can embezzle or waste the country's resources. "We must remain aware of evil and anti-people forces who want to misappropriate our assets."
Dr Kamal said a national unity can protect people's interests and their ownership of the state.
Asked about the maiden session of the 11th parliament, the Oikyafront convener said they will come up with their statement on the issue later.
Asked whether Gonoforum's two MPs-elect will take oath, he said, "It's not the right issue to discuss here. We'll talk about the issue later at a press conference. Now we're talking about giving the national unity an institutional shape."
Dr Kamal called upon people to get organised across the country so that Oikyafront can play an effective role in protecting the national interests.
Gonoforum's fifth council will be held on March 23 and 24 in the capital.