Govt holding talks to bring Tarique back: Minister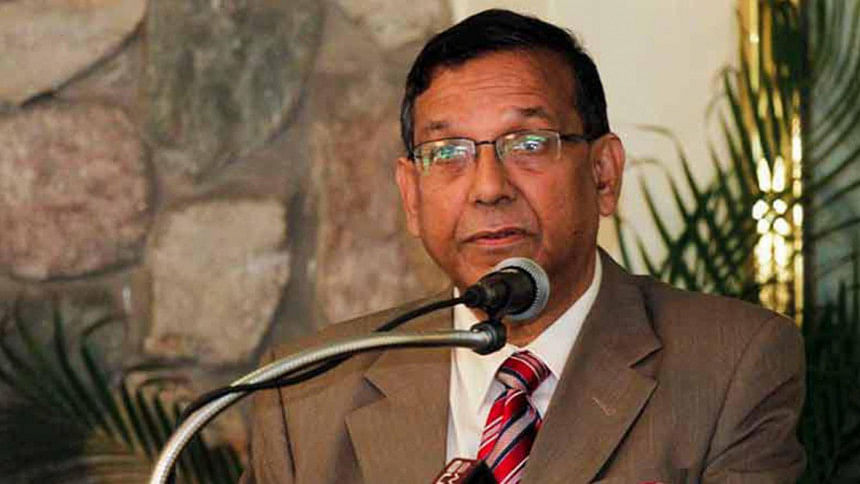 The government is holding discussion with relevant persons for bringing BNP acting chairperson Tarique Rahman back to the country from London, Law Minister Anisul Huq said today.
The discussion will continue until Tarique, who is convicted and sentenced to seven years imprisonment in a money laundering case, is brought back to the country, Minister Anisul said while talking to reporters at a programme in Dhaka.
His remark came a day after Prime Minister Sheikh Hasina yesterday in London expressed her firm resolve to take back Tarique by any means and bring him under the ambit of law.
Replying to a question, Anisul said, the government is working to formulate a modern and updated road transport law for reducing road accidents in the country.
A bill on the proposed Road Transport Act, 2017 may be placed in the parliament during its upcoming budget session.
All the aspects including fitness of the transports, training of drivers and their punishments will be incorporated in the proposed law, he said.
The government will hold stakeholders before finalising the proposed Road Transport Act.
Minister Anisul was the chief guest at the programme of senior assistant judges at the Judicial Administration Training Institute.