Charge-sheet of Abrar murder case soon: Home minister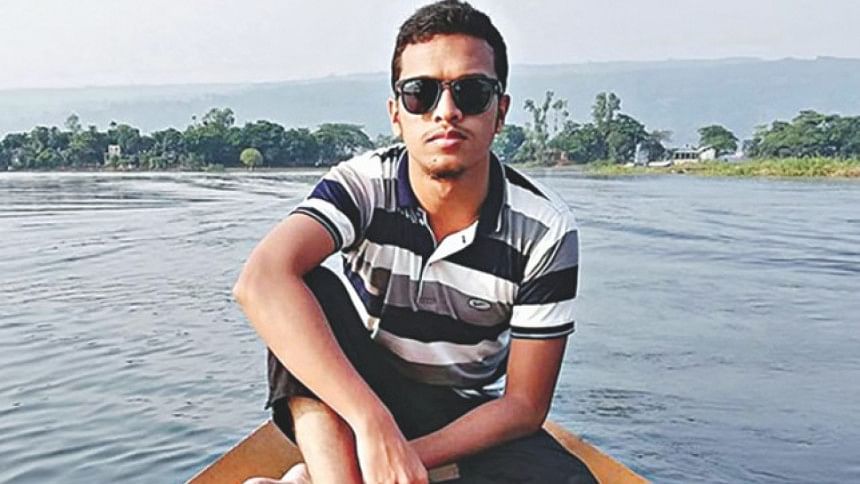 Home Minister Asaduzzaman Khan today said charge-sheet in Abrar Fahad murder case will be pressed soon.
"The law enforcement agencies are working on it and a flawless chargesheet will be pressed," he said while talking to reporters at the secretariat.
"We all are shocked at the murder of Abrar and investigation into the murder is going on. Those involved in the murder were identified examining the video footage and police have already arrested 14 people in this connection," Asaduzzmaan said in the afternoon.
The prime minister yesterday said that those who were involved in the killing would not be spared, he said.
Referring to PM's directives to conduct drives in university dormitories, the Home Minister said, "We'll talk to the Vice-Chancellors and conduct a search operation in the dormitories of the universities and colleges soon."
Replying to a question about existence of 'torture cell' in the dormitories of the universities, he said, "We'll look into it."
Replying to a query about Amit Saha's room (no 2011) where Abrar was tortured, the minister said, "I have heard that Amit Saha was at his home for Durga Puja when the incident occurred but he is not a factor, those who are involved in it will be brought to book."
About ragging culture, he said ragging is an old culture and it is rampant at Buet, it is also seen at Jahangirnagar University (JU). "Those who are leading student politics have the responsibility to look after the matter."