18 convicts still at large
Police know the whereabouts of 8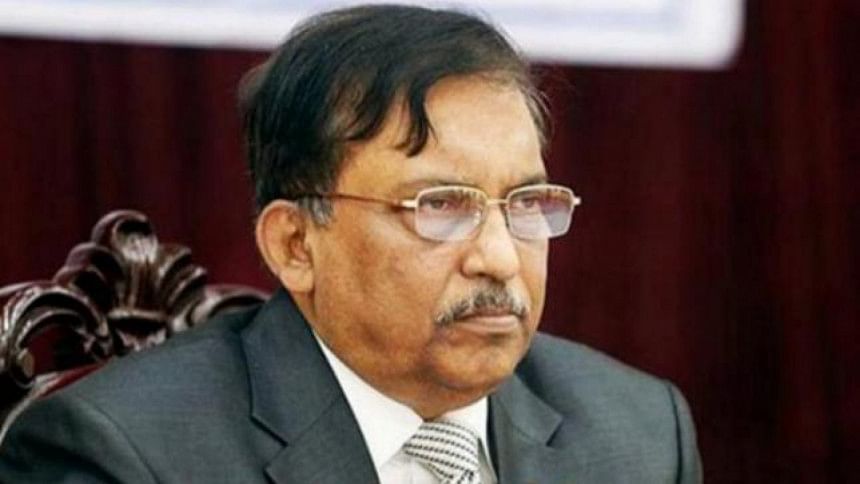 Eighteen of the 49 convicts in the August 21 grenade attack cases are still at large and police have been able to know the whereabouts of eight of them.
"We have already traced locations of eight of the convicts with the help of Interpol and our missions abroad and are trying to find out the locations of 10 others," said Abdul Kahar Akand, additional deputy inspector general of Criminal Investigation Department and also the last investigation officer of the case.
According to CID and police headquarters sources, Maulana Tajuddin and his brother Ratul Ahmed alias Ratul Babu are now in South Africa, BNP's acting chairman Tarique Rahman is in England, former lawmaker Mofazzal Hossain Kaikobad in Saudi Arabia, former Maj Gen ATM Amin and Lt Col Saiful Islam Joarder are in the United Arab Emirates, and two brothers and also Harkatul Jihad al Islami (Huji) leaders, Mohibul Muttakin and Anisul Morchchalin, are in Tihar Jail of India.
Abul Harris Chowdhury, former political secretary to prime minister Khaleda Zia, is travelling across Malaysia, England, Singapore, India and the USA, the sources said.
However, the whereabouts of then deputy commissioners of police Khan Sayeed Hasan and Obaidur Rahman Khan, Huji leaders Mohammad Khalil, Jahangir Alam Badar, Liton alias Maulana Liton, Md Iqbal, Mufti Shafiqur Rahman (Bhairab), Mufti Abdul Hai and owner of Hanif Paribahan Mohammad Hanif are yet to be known.
Red notices were served on Sayeed and Obaidur immediately after submission of the charge sheet. Maulana Tajuddin was served a red notice on February 5, 2015, Tarique Rahman on April 13 that year, Harris Chowdhury on November 31 that year, and Ratul Babu on February 13 last year.
Maulana Tajuddin was arrested by South African police in line with the red notice of Interpol and released on bail. But he is now facing trial as a trespasser in South Africa.
"The court declared them [18 convicts] fugitive, and 31 others are in jail while three convicts have been hanged," Syed Rezaur Rahman, chief public prosecutor of the August 21 grenade attack cases, told BSS.
Three convicts of the grenade attack cases former minister and Jamaat-e-Islami secretary general Ali Ahsan Mohammad Mojaheed was executed for war crimes, while Huji chief Mufti Abdul Hannan and another leader of the militant outfit Shahidul Alam Bipul were hanged for the grenade attack on British envoy Anwar Chowdhury.
The heinous attack was carried out during an anti-terrorism rally of Awami League on August 21 in 2004 on Bangabandhu Avenue. AL President and incumbent Prime Minister Sheikh Hasina narrowly escaped with an ear injury.
Then Mohila Awami League president and late president Zillur Rahman's wife Ivy Rahman was one of the 24 killed in the deadly grenade attack. Many AL leaders and activists were critically injured.
Two separate cases -- one for murder and another under the explosives act -- were filed with Motijheel Police Station the next day.
During the last caretaker government's tenure, the first two charge sheets in the cases were placed before the court on June 9 in 2008 against 22 people, including former deputy minister of BNP-Jamaat alliance government Abdus Salam Pintu and 21 Huji leaders and activists.
Later, on July 2, 2011, the CID submitted two separate supplementary charge sheets in the cases against 30 people after a fresh investigation. With the 30 accused, the number of the charge-sheeted accused in the cases rose to 52.