Bringing Tarique back not difficult: AG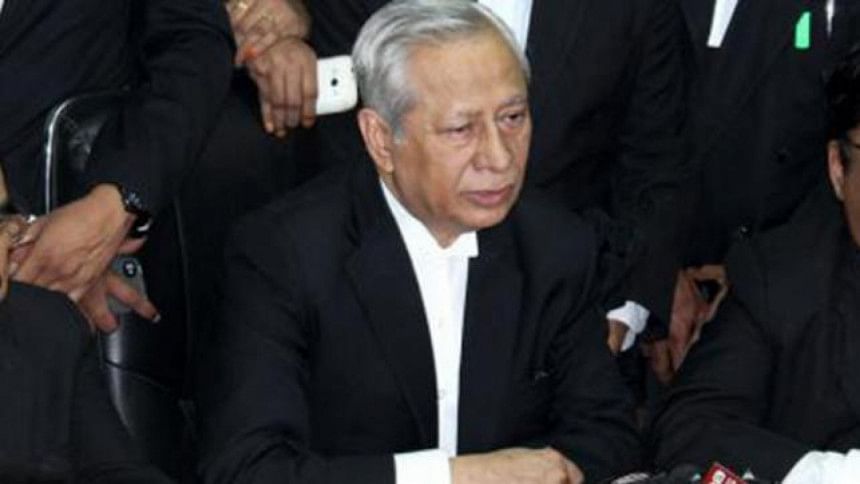 Attorney General Mahbubey Alam yesterday said it will not be difficult for the government to bring Tarique Rahman, BNP's senior vice chairman who is a convict in the August 21 grenade attack cases, back to the country.
Tarique cannot seek political asylum abroad as he has been sentenced to life imprisonment and international laws do not support political asylum for convicts, he said while taking to reporters at his office on Supreme Court premises.
After getting full text of the judgement, his office will decide whether an appeal will be moved before the High Court (HC) seeking tougher punishment for Tarique Rahman in the grenade attack cases, he added.
Mabubey Alam also said his office will take steps for quick hearing on the death reference of the grenade attack cases.
If a lower court sentences a person to death in a case, its judgement is examined by the HC through hearing arguments, in order to confirm the death sentence. Within seven working days after the announcement of the verdict, the judgement along with all relevant case documents, also known as death reference, reaches the HC from the lower court.
On Wednesday, Law Minister Anisul Huq told reporters that the government will take steps to bring all fugitive convicts, including Tarique, to book by bringing them back to the country.