August 21 attack: 2 sent to jail on surrender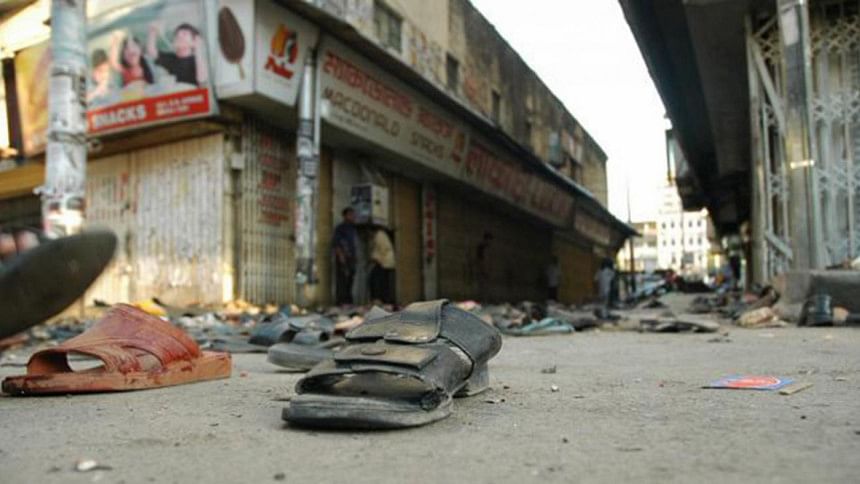 A Dhaka court today sent two convicts to jail after they surrendered before it in connection with a case filed over grenade attack on an Awami League rally 15 years ago.
The two convicts -- Obaidur Rahman Khan, then deputy commissioner (East) of Dhaka Metropolitan Police (DMP) and Khan Sayeed Hassan, then deputy commissioner (South) of the DMP -- were on the run since the attack took place on August 21, 2004.
On October 10 last year, another Dhaka court found the both guilty and sentenced them to four years of imprisonment in the case.
READ MORE: August 21 grenade attack case: Crime & Punishment
The duo surrendered before court today and sought bail.
Judge Sahed Nuruddin of Speedy Trial Tribunal-1 in Dhaka rejected their bail petitions and sent them to jail around 2:15pm.
A special court in Dhaka on October 10, 2018 delivered the verdicts in the two cases filed over the grenade attack on an Awami League rally in 2004.
And all the accused, including BNP Senior Vice Chairman Tarique Rahman and former top intelligence officials, were found guilty and handed down various punishments for the bombing that killed 24 people and injured scores.