2 MPs seek PM's interference in stock market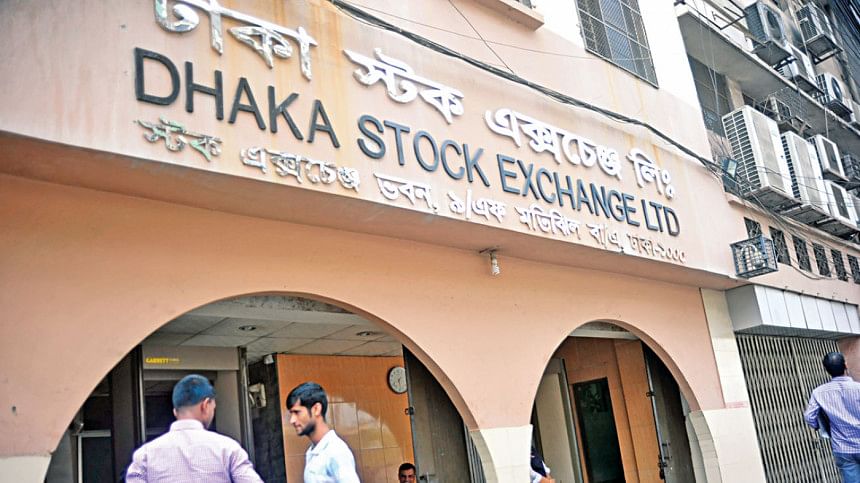 Opposition Jatiya Party MP Kazi Firoz Rashid and BNP MP Harunur Rashid today in parliament urged Prime Minister Sheikh Hasina to intervene for saving the country's debacle share market as it is maintaining sliding down trend for a long time.
Taking floor on point of order, JP MP Firoz Rashid first launched the attack on the authorities concerned for the recent debacle in the share market. He also said the government has failed to revamp the share market although it is maintaining sliding down trend for a long.
"If the prime minister interferes then the share market can revamp," he said.
The JP MP also said that all the newspapers are publishing news on the deplorable situation of the capital market.
Firoz Rashid said that the experts are saying that absence of good governance in the market is the reason behind this declining trend of the market where the investors are not getting confidence.
"This is an ominus sign for the market,' she said.
Coming down heavily on the Securities and Exchange Commission, he said that listing of weak companies in the share market is the reason for the present condition.
"The SEC is the authority for this listing, we repeatedly told them we cannot list these companies, some merchant banks and issuers are bringing these weak companies in the market, they forced the investors to sit on the roads,' he said.
He said that no action has been taken against the SEC for bringing such rotten companies in the share market.
"So far no punitive action has been taken against anyone," he added.
He questioned how a share of Tk 10 can take Tk 30 as premium, how these shares came in the market, why the issue managers are not arrested, why the merchant banks are not bringing under the purview of accountability.
BNP MP Harunur Rashid criticizing the ministers including the finance minister AHM Mustafa Kamal said that they do not see any devastation in the share market.
"They said that there is no crisis, we become astonished, for the last one week, people are lying on the roads due to debacle in the share market, they are crying, thousands of families are ruining, but the government is not taking any visible steps that would assure us," he said.
The opposition MP said that news has been published in the newspapers that the foreign investors are going away from the share market.
He also questioned the finance minister what the actions he has taken to save the share market.