Stocks plummet over 100 points in early trading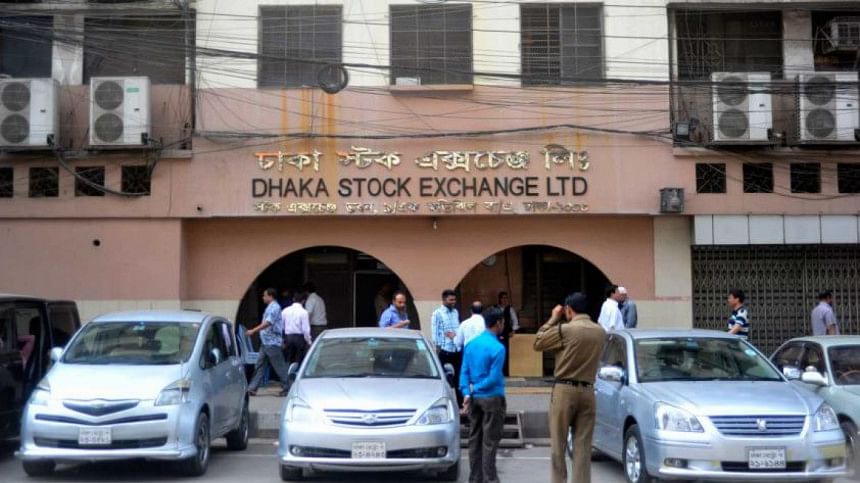 The stock market lost more than 100 points until 11:48 am since the beginning of the day's trading today.
The DSEX, the benchmark index of the Dhaka Stock Exchange (DSE) fell 1.49 per cent to 6,905.66 points.
The index drowned under 7,000 points after September 2.
The index is falling because of confidence crisis of the investors, according to the stock market analysts.
Turnover at the Dhaka Stock Exchange was Tk 549.2 crore at the time of the submission of the report.
Among 375 stocks traded, 43 rose, 303 fell and 29 remained the same.
The Chattogram bourse also bleed.
The CASPI, the prime index of the Chittagong Stock Exchange, dropped 317 points, or 1.54 per cent to 20,253.