Capital market: Looking back, looking forward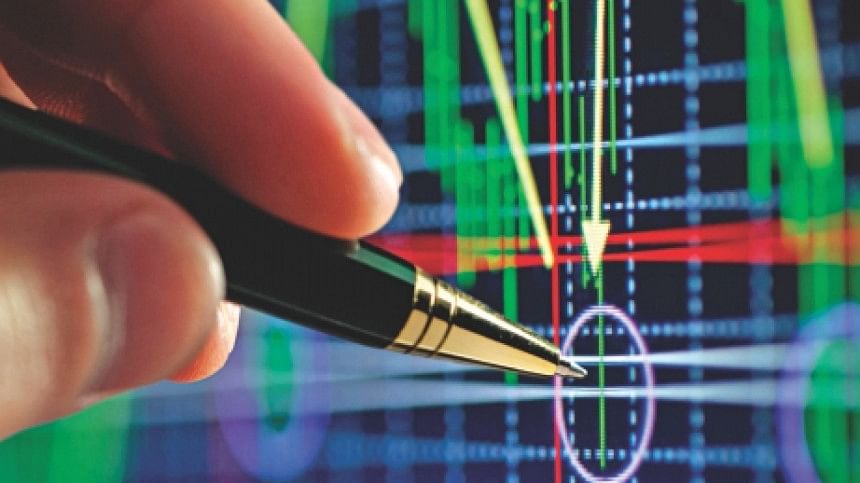 Bangladesh's stock market had a lackluster year in 2022 after posting double-digit returns for the previous two years. Dhaka Stock Exchange (DSEX), the broad market index of the country, fell 8.1 per cent in 2022, while daily average turnover fell by 35 per cent.
If the "Floor Price" had not been enforced by the regulator during the second half of 2022, the index's decrease and the decline in daily average turnover could have been worse. In 2022, Foreign Portfolio Investors' (FPI) involvement in Bangladesh's stock market continued to decline.
Only 1.8 per cent of the country's major stock exchange's turnover came from FPIs, which hovered above 5 per cent until 2019. FPIs sold shares worth Tk 30 billion, with a net FPI sale of Tk 19 billion. FPIs have been net sellers in the Bangladesh capital market since 2018 and the momentum continued into 2022 bringing the foreign ownership in the capital market of Bangladesh below 4 per cent.
Moreover, foreign investors' participation in trading at the premier bourse came down to a 10-year low in the calendar year. While dynamics of global fund flow and domestic economic condition have been pointed out to be the reason for fund withdrawal by FPIs in 2022, the long-term trend of net selling warrants further introspection.
Frequent policy reversal without any economic basis by major regulators have spooked the FPIs. Moreover, the investable universe for FPIs has effectively shrunk as the capital market stakeholders failed to bring companies with good prospects and governance to the capital market.
Policy coherence and consistency is the primary condition to instill confidence among FPIs in the capital market of Bangladesh. The imposition of floor and ceiling - though done with good intention but devoid of economic logic - does not bear well with FPIs.
Moreover, investment procedures for FPIs also need to be streamlined. Additionally, higher capital gain tax for FPIs (15 per cent) compared to local institutional investors (10 per cent) sends wrong signals to existing and potential investors. Finally, steps must be taken to improve governance among current listed companies, and companies with good governance must be brought to the market to broaden the investable universe of FPIs.
Broad market valuation of the stock market of Bangladesh has been stuck at artificially higher level due to floor price imposed by the regulator. Price to earnings (P/E) ratio of the broad market stood at 16x at the end of year which although in line with the average P/E value of the last decade would have gone further down if there were no artificial price floor.
Most emerging and frontier markets have performed badly in 2022 due to rising interest rates in developed economies as well as worry about debt sustainability of the majority of emerging and frontier markets. While dismal performance of the capital market of Bangladesh in 2022 is at par (better in few instances) with majority of frontier markets, Bangladesh market lags most of the peer markets of Asia like Vietnam in terms of level of market development and FPIs' perception.
Bangladesh is expected to face a uniquely challenging year in 2023 compounded both by internal issues that have been allowed to fester and get worse and external events such as the Russia-Ukraine war and its lasting effects which are beyond our control. Forex reserve situation and ballooning crisis in the banking sector are the primary concerns for most institutional investors.
FPIs as well as domestic institutional investors are likely to take a wait and see approach as the economy transpires as these twin factors unfold. Measures taken by regulatory bodies and the government will largely determine whether and how long the investors will remain on the sideline.
The writer is an economic analyst.