Padma Bridge should be viewed as an economic corridor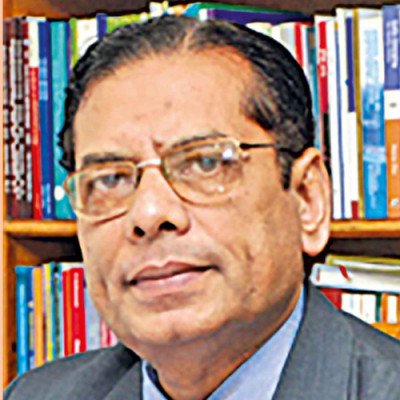 The bridge will enhance connectivity and deepen multi-modal transport linkages. However, we need to look at it as an economic corridor rather than just as a transport corridor. 
We will have to build economic zones to create investment opportunities. For this, we will have to attract investment by incentivising the country's private sector and encouraging the flow of foreign direct investment (FDI). 
The bridge can also act as a driver to establish sub-regional economic integration in BBIN (Bangladesh, Bhutan, India and Nepal) region. The initiatives currently being taken by the government in areas of rail, road and waterways transport linkages and deepening of trade and commerce must be brought together comprehensively to maximise the potential benefits originating from the construction of the bridge.
We will have to remember that we have spent about 30,000 crore taka on building the bridge. We will also need to spend an additional 39,000 crore taka for the rail-link over the river.  If we want to attain the desired returns from this significantly high investment, we will have to take the other relevant steps to generate employment, create income-earning opportunities and raise economic welfare. 
We will need to establish SEZs (Special economic zones) and industrial parks which can use local resources of the southern part of the country and create employment opportunities for the local people. We also need to undertake skills enhancement programmes, establish backward and forward linkage industries and set up marketing channels to service the production hubs.   
In fine, there has to be a triangulation of trade, investment and transport connectivity to realise the potentials of the Padma Bridge to the fullest extent, which will enable us to meet the aspirations of our people triggered by this mega project. If we can do this, we will be able to get the desired returns from the bridge, and it will add significant value to our economy, GDP and wellbeing of our people.