The Chinese Path to Modernisation
This article, on the key takeaways from the CPC 20th National Congress, is the second of a two-part series.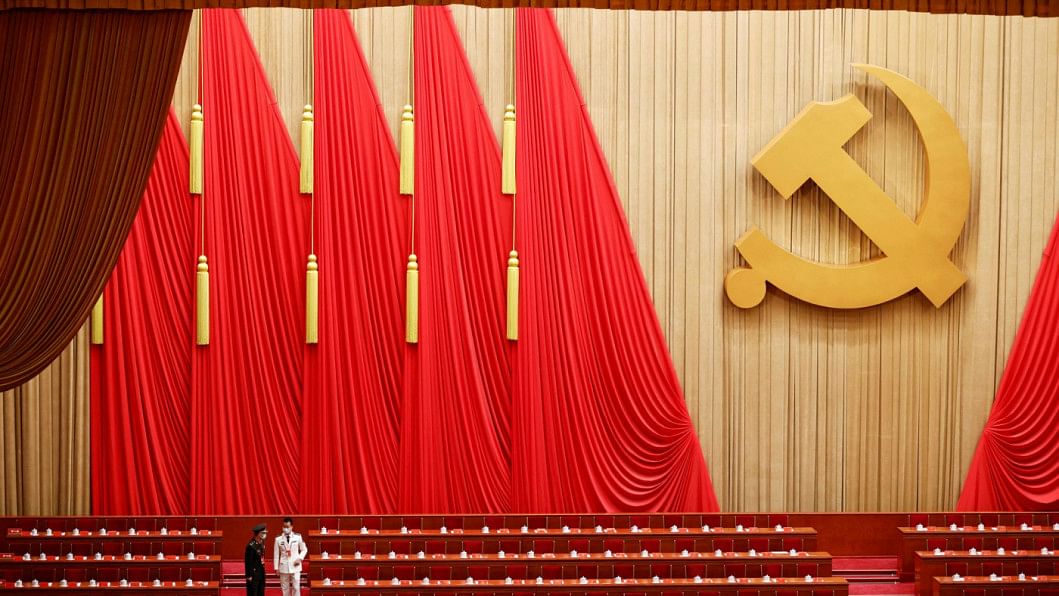 "No man ever steps in the same river twice," said Heraclitus, the ancient Greek philosopher, in explaining the unity of opposites. The notion of modernisation serves a perfect argument in this regard: all nations share a common vision for modernisation, but have to follow different pathways to achieve it. Learning from lessons and experience of other modernised nations notwithstanding, China, as a country unique in population, culture, history, social system and many other senses, cannot simply transplant any others' paradigm, but has to set the criteria and fix the road map that suit but only its own case.
Based on exploration and practice since the founding of the People's Republic of China, in particular the breakthroughs in theory and practice since 2012 when socialism with Chinese characteristics entered a new era, the Communist Party of China (CPC) has led the country to blaze an indigenous trail to achieve modernisation, which is, for the first time, comprehensively expounded by the newly concluded 20th National Congress of the CPC. It contains elements common to the modernisation processes of all countries, but is characterised by features unique to the Chinese context.
First, it is the modernisation of a huge population. China is working to achieve modernisation for more than 1.4 billion people, a number larger than the combined population of all developed countries in the world today. This is a task of unparalleled difficulty and complexity that inevitably labels our pathways of development and methods of advancement with uniqueness.
Second, it is the modernisation of common prosperity for all. Achieving common prosperity is a defining feature of socialism with Chinese characteristics and involves a long historical process. The immutable goal of our modernisation drive is to meet the people's aspirations for a better life. We will endeavour to maintain and promote social fairness and justice, bring prosperity to all, and prevent polarisation.
Third, it is the modernisation of material and cultural-ethical advancement. Material want is not socialism, nor is cultural impoverishment. China inherited a splendid cultural heritage brewed throughout its history lasting for millennia, thus is naturally entitled to the right of well-rounded development in both material and cultural-ethical terms. By advancing its culture in a socialist way, China will create a new form of human advancement.
Fourth, it is the modernisation of harmony between humanity and nature. China is committed to sustainable development and to the principles of conserving and preserving resources, protecting the environment and letting nature restore itself. The country will continue to pursue a model of sound development featuring improved production, higher living standards, and healthy ecosystems to ensure sustainable development.
With utmost importance, it is the modernisation of peaceful development. In pursuing modernisation, China will not tread the old path of war, colonisation, and plunder taken by some countries. That brutal and blood-stained path of enrichment at the expense of others caused great suffering for the people of developing countries. In the course of its peaceful rise, China pledges to stand firmly on the right side of history for world peace, joint development and human progress.
To realise the aforementioned visions, the congress re-emphasises a two-step strategic plan. From 2020 through 2035, China will significantly increase its composite national strength, substantially grow the per capita GDP to be on par with that of a mid-level developed country, and basically realise socialist modernisation. Then from 2035 through the middle of this century, China will become a great modern socialist country that is prosperous, strong, democratic, culturally advanced, harmonious, and beautiful, leading the world in terms of composite national strength and international influence.
The five years ahead will be crucial for China getting our efforts to a good start, whereas the world has entered a new period of turbulence and change in which strategic opportunities, risks, and challenges are concurrent, and uncertainties and unforeseen factors are rising. To guarantee the achievement of Chinese modernisation, it is essential for China to uphold and strengthen the overall leadership by the CPC, and to keep following the path of socialism with Chinese characteristics. We will apply a people-centred development philosophy, and remain committed to reform and opening up. Meanwhile, to meet obstacles and difficulties head on, China needs to carry forward a fighting spirit.
While pursuing modernisation on our own path, we also observe with admiration that Bangladesh spends no effort in exploring its own way towards modernisation. Under the able leadership of the honourable Prime Minister Sheikh Hasina and with joint efforts of all Bangladeshi people, the country has grown from a boat to a cruise. It is now the second largest economy in South Asia, and is expected to become the ninth largest consumer market within a decade. Bangladesh has impressed the world by its steady and fast growth. A bright and promising future lies ahead of the pearl of the Bay of Bengal.
As Chinese President Xi says, the dream of Sonar Bangla well connects with the Chinese dream of rejuvenation. At operational level, Bangladesh's development strategies, such as the Vision 2041 perspective plan, are synergising closely with the Belt and Road Initiative. More opportunities of cooperation on achieving the 2030 Sustainable Development Goals (SDGs) are being explored by us both, under the Global Development Initiative. It is my deep belief that, in our respective but joint struggles in pursuing modernisation and realising national dreams, China and Bangladesh would work as the closest friends and sincerest partners to promote the humanity's shared values of peace, development, fairness, justice, democracy, and freedom, to address global challenges and to continue building a community with a shared future for mankind.
HE Li Jiming is the ambassador of China to Bangladesh.