PM Hasina's upcoming India visit: Building ties on a foundation of history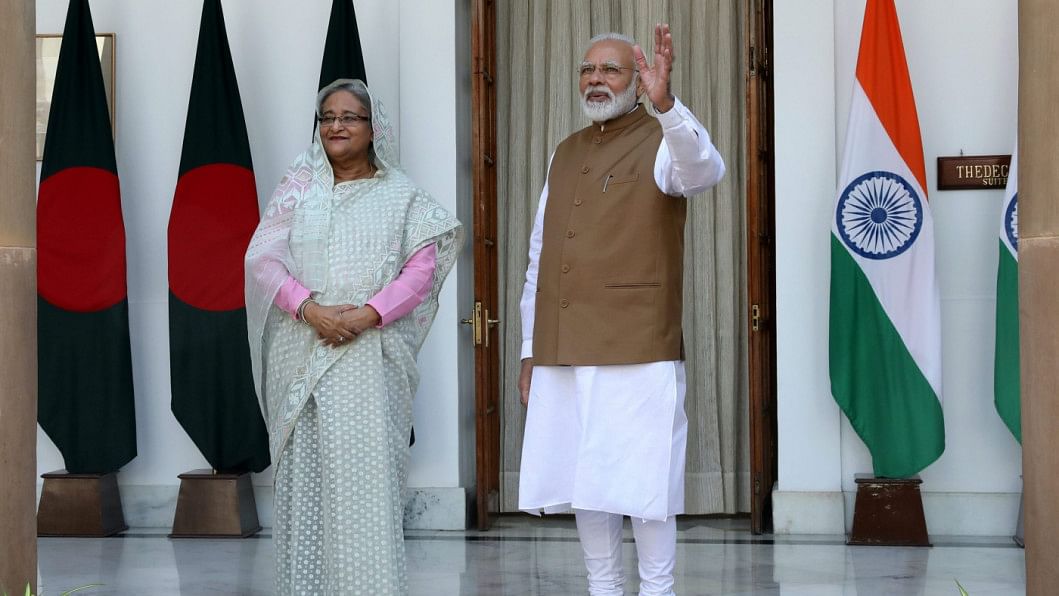 Bangladesh Prime Minister Sheikh Hasina's official visit to India, her third visit since her Indian counterpart Narendra Modi assumed office in New Delhi, comes against the backdrop of visibly improved bilateral ties between the two South Asian neighbours, a relationship that is conditioned by irreplaceable geography and irreversible history.
It is safe to assume that the outcome of this visit will contribute to moving the bilateral ties forward on multiple fronts. Over the past few years, there has been tangible – and in some cases, exponential – progress in a number of areas. The most notable of these have been in the realm of multimodal connectivity, including energy connectivity, trade with sharp rise in Bangladeshi exports to India, India-financed infrastructure projects, defence ties, security cooperation, cultural cooperation and general people-to-people contact. These will very likely be reinforced as a follow-up to the visit.
A positive outcome from the minister-level Joint Rivers Commission (JRC) meeting scheduled before the prime minister's visit would provide added substance. Meaningful progress on sharing the waters of cross-boundary rivers, an agreement on which exists on only the Ganges, is an area that deserves special attention. Lack of visible progress on this critical issue has thrown a dark shadow on the state of bilateral ties. It is in this context that the JRC meeting, the first in more than a decade, assumes special significance.
Deaths of Bangladeshis on the border, albeit reduced in recent times, is another issue that warrants due attention. The oft-assured zero death figure continues to remain an unfulfilled promise. Realistically, any discussion on the Rohingya repatriation issue would be more for the sake of form and not so much on substance, primarily because the key to any solution on this does not rest fully on Delhi – it rests somewhere else.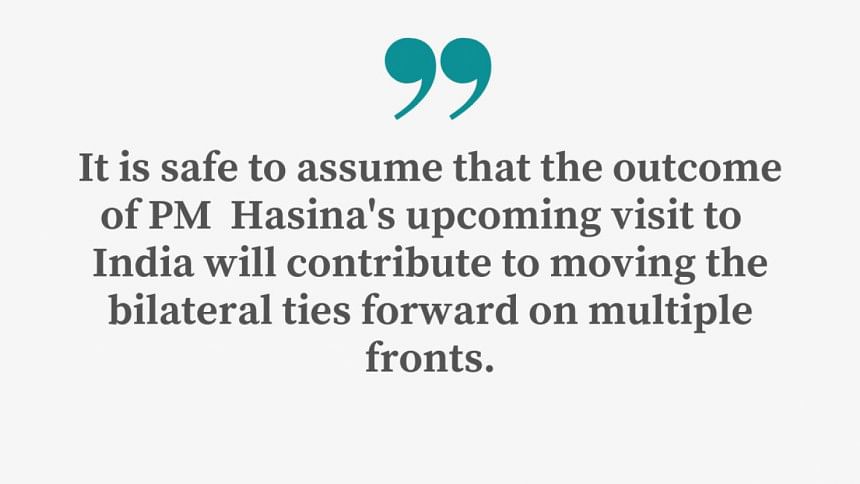 Over the last decade or so, a new phenomenon has appeared on the horizon that has added a new dimension to the Bangladesh-India bilateral relations. Both Dhaka and Delhi have come to recognise the importance of Bangladesh enlarging its multifarious contacts with the Indian states that neighbour Bangladesh to the north and the east. Of these, ties with Assam, Meghalaya and Tripura have been greatly enhanced, as these three states share common boundaries with Bangladesh. There is also a historical element to this: all three of these states played a major role in supporting the Liberation War of Bangladesh in 1971 and provided shelter to countless refugees fleeing the Pakistani genocide. The multifaceted and historical contacts between Bangladesh and West Bengal are an existing reality; they need no reiteration. However, there is an understandable expectation in Bangladesh that the West Bengal government will do all that it needs to in resolving the long-standing Teesta water-sharing issue. This is a thorn that needs to be removed in the interest of both sides.
Assam, Meghalaya and Tripura offer immense opportunities for connectivity, trade and investment, more so for Bangladesh. The local governments in all three states have great interest in this. During my recent visit to Guwahati as the leader of a 25-member delegation of freedom fighters, youth and journalists, I saw first-hand the willingness of the people and the government of Assam to deepen contacts with Bangladesh. At our extended meeting with Chief Minister Dr Himanta Biswa Sarma in Guwahati, he made his intentions clear of forging closer connectivity and economic and cultural ties with Bangladesh. On more than one occasion, he expressed his deep gratitude to Bangladesh Prime Minister Sheikh Hasina for ensuring that Indian insurgents who had threatened peace and security in Assam in the past do not find shelter or support in Bangladesh. His exact words were, "Because of Prime Minister Sheikh Hasina, the people in Assam can now sleep in peace. This has contributed to Assam's economic development." He was also hopeful of restoring air links between Dhaka and Guwahati shortly. The chief minister accepted an invitation from the Bangladesh government and expects to visit Bangladesh sometime early next year. One hopes that the need to maintain the momentum of growing ties between Bangladesh and the northeastern states would find due prominence at the talks, with full support from Delhi. For Bangladesh, extending the ties to Manipur, Arunachal, Nagaland and even Sikkim would be mutually beneficial and add breadth to our overall bilateral relations. After all, India's northeast is our hinterland.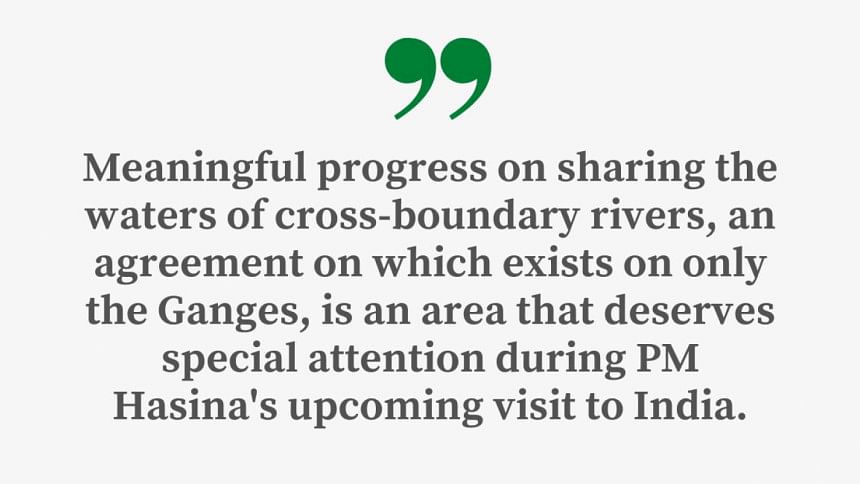 Prime Minister Sheikh Hasina would be in Delhi at a time when global and regional geopolitics is witnessing unprecedented levels of tension and uncertainty, with commensurate fallout on the global geoeconomics.
Just when countries like Bangladesh and India were recovering from the scourge of Covid-19 pandemic and its debilitating health and socioeconomic consequences, the Russia-Ukraine war and the subsequent sanctions on Russia threw up a new and more severe set of challenges. Global supply chains faced serious disruptions, energy supplies became uncertain and costly, and new geopolitical lines were drawn. While the heat in Europe refused to subside, one witnessed political and military sabre rattling in the strategically important Asia-Pacific region, a geographical space that both Bangladesh and India are a part of. This brings security concerns closer to home. Both Bangladesh and India are at close proximity to this increasingly volatile theatre.
In such a scenario, a substantive exchange of views should form an important part of the agenda at the talks in Delhi. The need for calibrated response to the situations as they evolve has assumed heightened urgency. Bangladesh has made it known to all that it stands for peace and security and has counselled the need for restraint, patience and peaceful resolutions to all issues. These are values that both Bangladesh and India adhere to. Bangladesh has also been categorical in stating its intentions of not being part of any military bloc, but is open to any beneficial regional and transregional economic framework. The recently proposed Indo Pacific Economic Framework (IPEF), of which India is a part, is something Bangladesh is willing to look at positively. Detailed discussions on this should form part of the discourse in Delhi.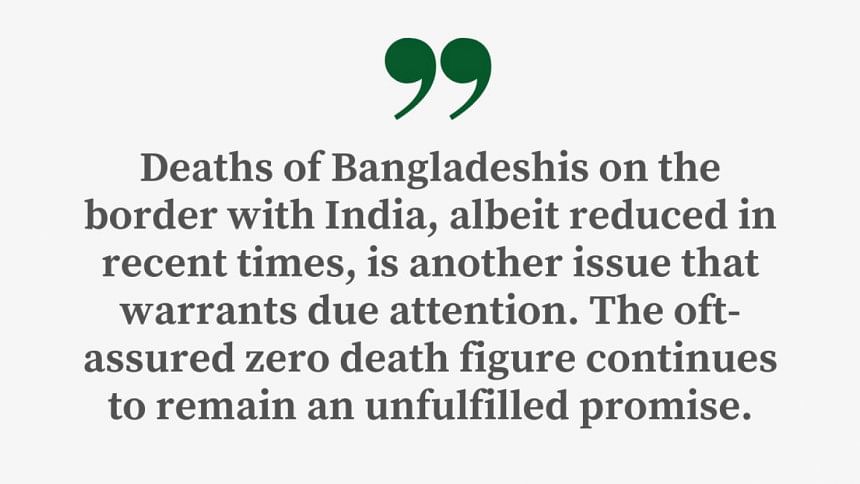 Prime Minister Sheikh Hasina's September visit to India should, therefore, be an opportunity for Dhaka and Delhi to take their ties beyond the bilateral frame and form part of the larger Asia-Pacific canvass. Working as partners in the larger Asia-Pacific region should be a natural extension of the existing ties.
Any visit between Bangladesh and India at the summit level carries with it its own weight and draws special scrutiny. The upcoming one will be no exception. Notably, this one assumes added significance as both Bangladesh and India head into national elections in 2023 and 2024, respectively. Agreements signed and understandings reached in Delhi could form parts of a roadmap for the long-term future as both sides are expected to reaffirm their commitments to further broadening and deepening the historical and strategic relations, bilaterally as much as in the greater regional context. In this, the twin principles of mutual accommodation and mutual benefits will have to be the overarching element, and has to be seen as such.
Shamsher M Chowdhury, Bir Bikram, is a former foreign secretary of Bangladesh.