Navigating a world of uncertainties
Bangladesh should brace for the upcoming complex challenges and take precautions accordingly.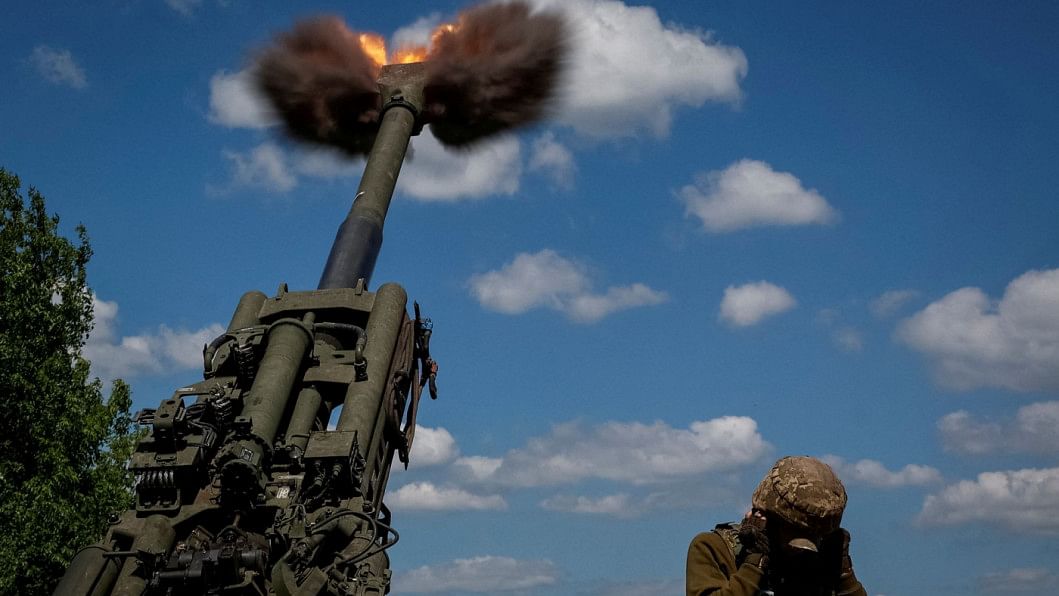 As the world has entered a new year, the opportunity to be optimistic about it is very slim. The international scene looks extremely volatile, with numerous potential flashpoints across different security arenas. The continuing Russia-Ukraine crisis, deepening energy and food crisis, high inflation in the global economy, deteriorating climate security, and disruptive technology are all warning of a dreadful year. Ukraine is on the front-lines of a renewed great-power rivalry that many predict will dominate international relations in the decades ahead. It will continue to be a key security concern in 2023. 
A new major Russian offensive has already started. Ukraine is actively calling for Nato and EU support, claiming Russian attacks on Ukraine is an attack on European collective security. In the coming spring, there is a high possibility of a heavy counter-offensive in the war zone as Ukraine will receive increased weapon support from the West. Germany and the US have already confirmed that they are sending tanks to Ukraine. The German government has declared that it will send 14 Leopard-2 tanks, while the US will deliver 31 Abrams in the coming months. The UK has agreed to provide 14 Challenger-2 tanks to Ukraine. Ninety combat vehicles would soon be dispatched from the US for Ukraine. Air defence systems would be provided to Ukraine from US, Germany, and Netherlands. Volodymyr Zelenskyy has also completed a whistle-stop war-time trip to secure more arms, especially jets from the West.
Increased military support raises the potential for accidental conflict escalation. If Russia finds itself cornered in the fight, then the possibility of using tactical nuclear weapons cannot be ruled out of the equation. Intensification of conflict in Ukraine will also have a spill-over effect on the European continent, with the possibility of the war expanding in the West.
The global economy is going through challenges, and the future is looking grey. The economic repercussions of Covid-19 and the Ukraine conflict have initiated a steep rise in inflation and started an era of low-growth and low-investment. Several economies around the world will go into recession in 2023. The economies of the US, EU, and China will slow down. The IMF has projected that global growth will fall from an estimated 3.4 percent in 2022 to 2.9 percent in 2023, with the possibility of further decrease if tensions around the world increase. High-interest rates will take a toll, and inflation will remain a threat. As a result, lower-income countries are at risk. According to the World Economic Forums' (WEF) Global Risk Report 2023, the "Cost of living" issue will dominate global risks in 2023. There will be increased economic stagnation, divergence, and distress in countries. Geopolitical fragmentation will drive geo-economic warfare with increasing clashes among the global powers. Economic policies will be used both offensively and defensively.
Food and energy crises will continue to be major threats in 2023. As the war in Ukraine and climate change continue to wreak havoc, experts are bracing for another year of dire consequences for global food security. The possibility of major famines around the world cannot be disregarded. According to the Global Report on Food Crisis 2022, 222 million people in 53 countries, including Bangladesh, are expected to face acute food crisis and will need urgent assistance. So, the main problem would be food availability. Energy security will also aggravate in the current year. According to a report by the Economist, global energy consumption will grow by just 1.3 percent in 2023 amidst a slow economy and rising energy prices. Waning gas supplies and extreme weather events might force countries to fall back on fossil fuels, deferring the green energy transition.
This will be a challenging year for countries worldwide. Diverse security concerns will create a complex security environment. Conflicts among nations, plummeting global economy, food crisis, energy crisis, climate emergency, and disruptive technologies will shape global security.
There are some high-risk flashpoints around the world where the potential for conflicts loom large in 2023. The most noticeable among them are the Taiwan strait crisis and the Sino-Indian Border conflict in Ladakh and Arunachal Pradesh. The year 2022 had been turbulent for the Taiwan Strait, as China increased military pressure on Taipei following US House Speaker Nancy Pelosi's visit in August 2022. Taiwan will continue to remain high on China's agenda in 2023. The increased military presence will only increase the tension in the region and the probability of the Chinese and Taiwanese militaries encountering each other. Such encounters have a substantial risk of turning into larger conflicts. There is also little reason for optimism in China-India ties for the new year.
On December 9, 2022, the Indian and Chinese military forces fought along the Line of Actual Control (LAC) in the Indian state of Arunachal Pradesh. Fight along their disputed borders will continue to shape the relation between these two countries in 2023, and the possibility of accidental escalation remains. US-China rivalry will be a shaping factor in 2023. Unfortunately, the tension between them is less likely to ease. The relationship between China and US is deteriorating. The Chinese spy balloon spotted twice in US airspace has again heated the diplomatic relation between these two countries. US intelligence is certain that the balloon was a spy balloon, but China has denied that. 
The US dramatically shot down the balloon with a fighter jet, to which China reacted that the US response was extreme. Concerns about the deteriorating climate will continue in 2023. According to the Global Risk Report 2023, "Biodiversity loss and ecosystem collapse" is one of the fastest deteriorating global risks. The lack of profound and rigorous progress on climate action targets has revealed the lack of bold political commitment needed to make a green transition to achieve net zero. Growing demands on public and private-sector resources from other crises like food and energy will reduce the speed and scale of mitigation efforts. There will be insufficient progress toward the adaptation support required for those countries increasingly affected by the impacts of climate change.
The development of disruptive technologies and negative AI use is predicted to increase in 2023. Technology will intensify inequalities, while risks from cybersecurity will remain a constant concern in 2023. The technology sector will be a vital target of stronger industrial policies and heightened state intervention. 
Rapid development and deployment of new technologies come with their own set of risks. These new technologies often have limited protocols governing their use. The ever-increasing interweaving of technologies with the critical functioning of societies will expose humans to direct threats. The recent debates about an AI app called "ChatGPT" have again led experts to rethink the impact of these advanced chatbots. Besides these, there will be a rise in cybercrime in 2023. Attempts will be made to disrupt critical technology-enabled resources and services more frequently.
This will be a challenging year for countries worldwide. Diverse security concerns will create a complex security environment. Conflicts among nations, plummeting global economy, food crisis, energy crisis, climate emergency, and disruptive technologies will shape global security.
Bangladesh should brace for the upcoming complex challenges and take precautions accordingly. Without sincere and urgent actions, the upcoming disasters would be inevitable.
Major General ANM Muniruzzaman, ndc, psc, (Retd) is the president of the Bangladesh Institute of Peace and Security Studies (BIPSS). His Twitter handle is: @MajGenMunir