Faculty recruitment at universities: Are we doing it right?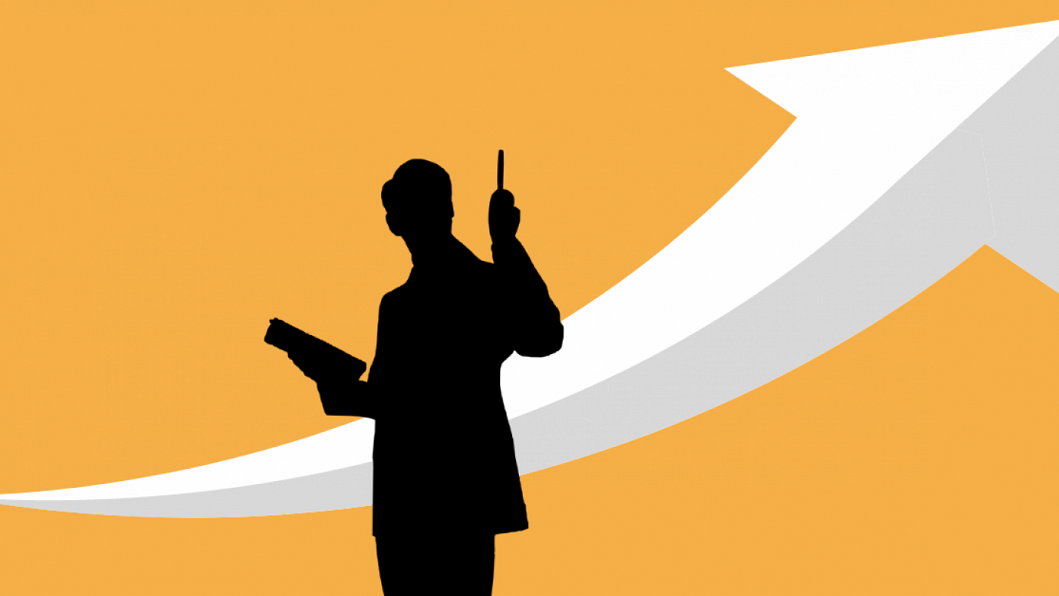 The current state of faculty recruitment at universities in Bangladesh is far from ideal, with the recruitment process mired in allegations of corruption. In order to reap the benefits of our outstanding economic growth, we must improve the quality of education by improving the standards of our teaching staff and researchers. If the education providers are well-prepared, they will prepare our future generations better.
The University Grants Commission (UGC) has guidelines for the recruitment of faculty members – from lecturers to professors – at both public and private universities. While there is a common policy for private universities to recruit faculty members, public universities usually follow their own regulations and systems. There has been a debate over a unified faculty recruitment policy for all public universities in Bangladesh, and the policy is supposed to include not only the recruitment of teaching and research staff, but also the promotion and dismissal of the staff.
The existing guideline for recruitment at private universities is not concrete either – it does not cover each and every aspect of recruitment and leaves a lot of room for interpretation. While it does cover a wide array of good recommendations, there is a big scope for improvement.
In order to improve, we need to adopt the best international practices and adapt them to fit the Bangladeshi context. Only a handful of universities have a recruitment policy that is comparable to top global institutions. This is also evident as only a handful of institutions in Bangladesh have global accreditation. Receiving these accreditations requires a university to meet global recruitment standards as well – at least to some extent.
If you look at top-ranking universities in the UK, Australia, US and China, you will see a distinct difference in the calibre, profiles, research output, and degrees of the academics. At North South University (NSU) in Bangladesh, for example, as per global practice, it is mandatory for a faculty member to have a PhD from a globally reputed institution to become an assistant professor; even a lecturer must possess a degree from an institution that is internationally ranked.
While this may not be feasible for all institutions in Bangladesh, we can make some changes at least. For lecturer recruitment, we can make research experience a priority, along with experience as a teaching assistant or a research assistant, and publications and conference proceedings may also be considered. If an institution intends to accommodate only PhD recipients for assistant professorship, it can introduce positions such as associate lecturer and senior lecturer before promoting them to assistant professor based on research and teaching experience.
Recruitment requirements should not be identical across the country. A university that is recently established and another that has been around for five decades will never have similar resources, recognition, and facilities to attract and retain the same level of staff. Thus, policies should be competitive and flexible.
Another major concern which is an unwritten rule in Bangladesh is the fact that you will only be recruited by certain public universities if you have been a student and graduated from the same. This discourages a diverse and inclusive recruitment standard, which in 2022 is a shame. There should be a clear policy of cross-university recruitment or assignment that will help qualified faculty members to easily move across organisations and share their expertise.
If we look at the most recent developments regarding university ranking by Times Higher Education, NSU, being considerably younger than its many counterparts in this region, has achieved an impeccable feat. A strong faculty pool enables NSU, like many others, to achieve impactful research output that ultimately benefited the university to perform better in the ranking.
A more capable and better equipped teaching staff is a precursor to helping university students perform better and realise their own potential. We need to raise the bar of our recruitment standards so that we can develop our human capital to serve the nation in the best possible ways. In today's Bangladesh, when the level of brain drain is extremely high, we must be equipped to better treat the future of this country. Our young ones must not suffer.
Md Nurul Kabir, PhD, is associate professor and chair of the Department of Accounting and Finance at North South University (NSU).
Quazi Tafsirul Islam is senior lecturer of the School of Business and Economics at NSU.