Bus driver confesses to NSU student Payel killing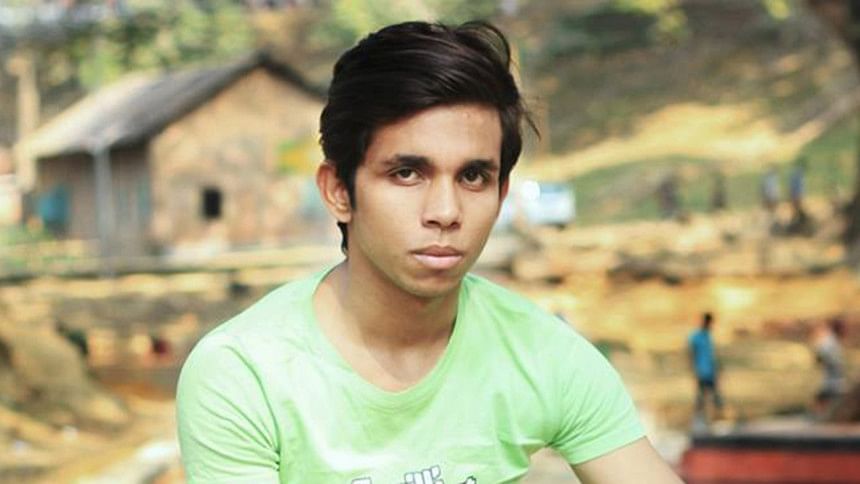 The driver of a Hanif Paribahan bus, in which private university student Saidur Rahman Payel was travelling before his 'mysterious' death, today confessed to the mindless act of killing just a day after the bus supervisor confessed to the same.
Jamal Hossain, 25, the driver, said he along with the supervisor Johny and helper Faisal Hossain threw Payel, a BBA 5th semester student at North South University in Dhaka, into a canal after he was injured while getting back on the bus.
He made the disclosure in a confessional statement under Section 164 to senior judicial magistrate Kushapati Biswas, our local correspondent reports quoting police.
According to Jamal, a traffic jam formed near Bhaterchar at Gazaria on Dhaka-Chittagong Highway in the early hours of Sunday, where the bus that carried Payel got stuck. Payel got off the bus to relieve himself, and before he could board the bus, it set off as the traffic eased. He ran behind the bus, and the bus stopped, but he injured himself badly and fell unconscious as the bus's automatic door opened on him.[
The supervisor informed the matter to the driver. Driver Jamal Hossain, helper Faisal and supervisor Johny then decided together not to take Payel back to the bus. Instead, they carried the youth's body and threw him into a canal from over the Bhaterchar bridge. It was about 4:00am and the passengers were sleeping.
However, the other accused Faisal, 30, is yet to confess to his involvement in the cold blooded murder.
Faisal was sent to jail after police sought a seven-day remand for him. The remand hearing will be held tomorrow, said Harunur Rashid, officer-in-charge of Gazaria Police Station.
Police arrested Johny from Motijheel area in Dhaka on Tuesday night while driver Jamal and helper Faisal were arrested from Dhaka's Arambagh area yesterday.
Victim's uncle Golam Sorwardi Biplob filed a murder case against the trio with Gazaria Police Station on Tuesday night.