Why do Bangladeshi youth want to leave the country?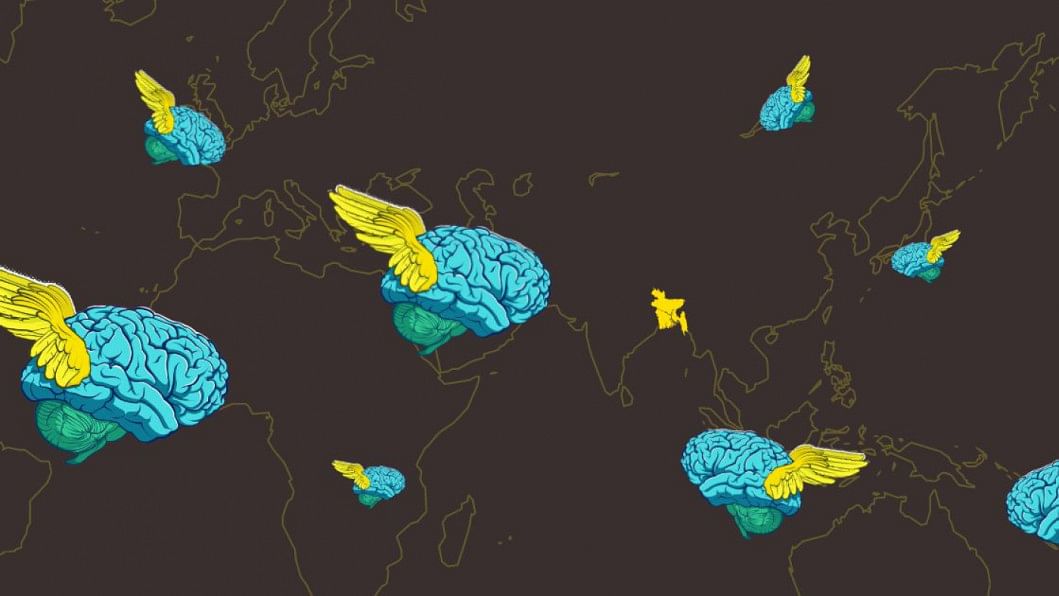 Mobility is human nature, and the objective is usually to gain a better quality of life. Across the world, this is an ongoing phenomenon, and people from least developed and developing countries are especially eager to move to countries with more advanced economic, social, and political conditions.
Even though Bangladesh has made much economic and social progress over the past five decades, this has not been enough to keep its people, particularly the youth, in the country.
Human resource is the backbone for a country as it contributes towards economic and social prosperity. But despite having a large population of young people, Bangladesh does not have an adequate amount of highly qualified, skilled, and capable human resources.
There is a desire among many students to go abroad for higher studies as the quality of education is better in more advanced countries. Once students graduate, they do not want to return to Bangladesh as they find better opportunities in the host country to utilise their qualifications. Indeed, Bangladeshi students are increasingly doing well in colleges and universities abroad, and global companies in countries such as the US are always looking for skilled human resources, irrespective of nationality.
Besides, the demand for IT professionals is ever increasing as the world is moving fast towards being an artificial intelligence-based society. So, Bangladeshi students with a good command over technology get job opportunities in the biggest tech companies, even before they graduate.
But there are also push factors due to which not only the younger population, but established professionals also want to move abroad. Besides a higher income, they also seek a better quality of life including access to public services and amenities, safety and security, freedom, political stability, dignity, equity, justice, etc.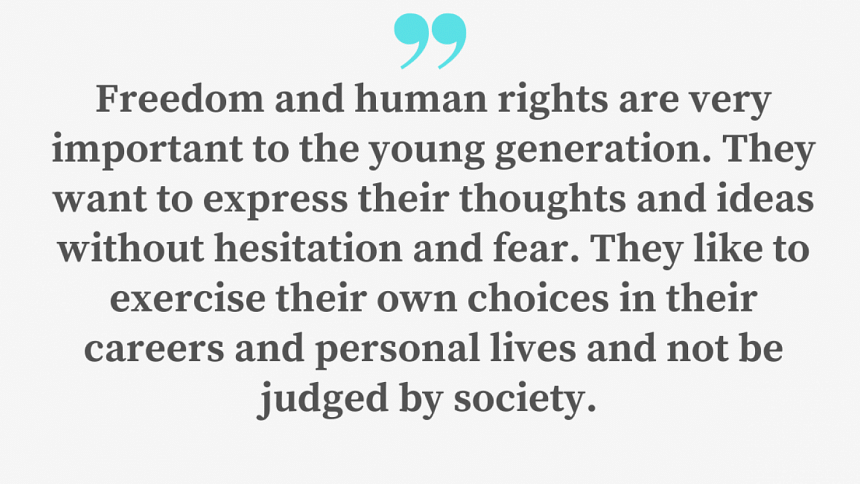 Unfortunately, least developed and developing countries lack these aspects to fulfil human needs. Bangladeshis in particular have seen how bright and innocent students at reputed universities are brutally killed by fellow students or miscreants. They also witness how female students are subjected to various types of harassment on university campuses. Student politics has become a means of intimidating other students by exercising borrowed power from political parties, instead of working for the cause of common students (which used to be the case once upon a time, several decades ago). So, the youth who want to lead a normal life feel desperate to go to a better country for the sake of their own future and that of their next generations.
A section of those who return to the country post-graduation join their family businesses, whose size and scale are large. Having access to established businesses, they can enjoy the advantage of being well-connected and the capacity to deal with some of the challenges they face. But even having a lot of wealth and comfort, human beings still need clean air and green, open spaces. Their children need playgrounds. And they want to feel secure when their children are outside by themselves. These are the aspects of a quality life which even money cannot buy.
The number of female students leaving the country is also increasing. This was not the case some decades ago because parents, particularly from middle-class families, wanted to have their daughters married off first before allowing them to go abroad. But nowadays, safety has become a major concern for women and a reason why many want to leave the country. The fear of violence at home, educational institutions, workplaces, and public places haunts girls and women all the time. Such fear of violence restricts their mobility within Bangladesh.
Freedom and human rights are very important to the young generation. They want to express their thoughts and ideas without hesitation and fear. They like to exercise their own choices in their careers and personal lives and not be judged by society.
Many argue that for a populous country like Bangladesh, such an exodus is not bad because the migrated people are not competing in the labour market where young graduates find it difficult to get a job. But creating adequate employment opportunities and utilising the talents of those who stay back in the country remains an unfinished agenda of the government.
Policymakers must invest in human resources who are looking for jobs in the country. The government should also work to encourage those who have left the country to return and contribute to nation-building, transferring their skills and knowledge to the country.
Of course, without addressing the root cause of brain drain, there will be little success in slowing the departure of qualified professionals and young students. People want to work in an environment where professional excellence, instead of connections, are considered as the criteria for promotion and success. Talented and sincere professionals feel discouraged seeing the backbenchers of their universities being promoted not by dint of quality and hard work but through their network of influence.
In order to retain the talents within the country and bring back migrated professionals, we need better opportunities, working conditions, access to quality education, health and other social services, political stability, and rule of law. Thus, to slow down the brain drain and ensure faster economic progress, a holistic approach is required.
Dr Fahmida Khatun is the executive director at the Centre for Policy Dialogue. Views expressed are personal.