Remembering a devoted civil servant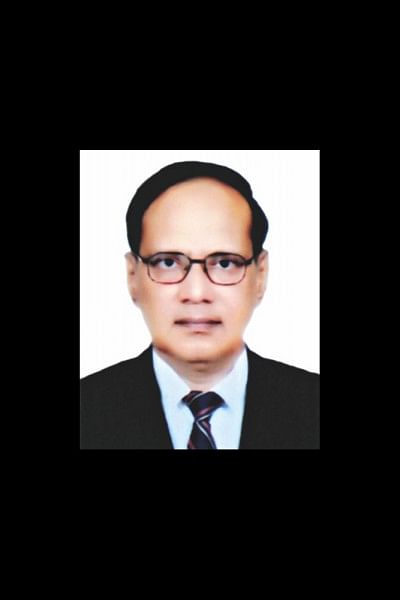 Dr Md Rafiqul Islam, a senior member of BCS (customs) cadre, and a former member, National Board of Revenue, who topped the list of successful BCS examinees (1981 batch), passed away this February 8 due to a cardiac arrest. He was 65.
A year ago, Rafique attended the condolence meet of the late Ranjit Biswas, another colleague of ours who, like him, met with an untimely death. Rafique spoke on that occasion without knowing that he was destined to follow Ranjit soon. 
Throughout his life, Rafique had been academically brilliant; he was a meritorious student of economics. He graduated with honours, and later completed his master's degree, from the then Soviet Union. He later obtained his PhD in economics from the Netherlands after independence. He got further higher education in economics from Harvard. A university in England offered him an honourary doctorate degree for various research-oriented articles published in celebrated professional journals. Not only that, Rafique's outstanding performance in training programmes of the World Bank and IMF didn't go unnoticed either.
Hailing from a remote village of Patgram upazila in Lalmonirhat, Rafique topped the list of successful candidates of the Superior Posts Examination (now known as the BCS examination) held in 1981. He was awarded a gold medal for outstanding results. We had the chance to meet him as a colleague at the former Civil Officers' Training Academy where we received civil service foundation training based on a new comprehensive curriculum under the dynamic guidance of Khalid Shams.
Rafique exhibited a high level of professionalism in the customs arena. He quickly made a name for himself in the customs cadre despite the prevalence of an unfriendly work environment. As a results-oriented revenue official, he was firmly determined to raise the volume of the country's internal resources and thus contributed substantively to the growth of the public exchequer. He worked hard to meet the target stipulated by successive governments. Public interest and welfare was what mattered to him most.
Rafique was once the head of Customs Academy, Chattogram, where he went on to prove himself to be an effective training professional. He played a role in restoring discipline and dignity in this academy which had become devoid of these qualities for quite long. He found the institution to be technically weak, and thus he made relentless efforts to update the old curricula by introducing new subjects and methods of instruction, thanks to which customs officials' performance dramatically improved.
Unlike the typical ivory-tower leader, Rafique's motto was "Management by Walking Around" (MBWA). As a supervisor, he was committed to ensuring punctuality at the workplace; it is reported that he even went to the extent of standing at the academy's entrance to check attendance of officials. Punctuality and modesty were the core virtues he nurtured and practised. Being the perfectionist that he was, Rafique always used to keep a checklist in his pocket before beginning the day's work, and it had even turned into a joke for some of those who treated work casually. But Rafique hardly ever expressed a feeling of contempt towards his colleagues.
Throughout his professional career, Rafique unfortunately faced harassment frequently because of misjudgment by the authorities. At a certain point during his service, he was posted to Benapole Customs House where he worked with utmost vigour and commitment. He was recommended for the post of NBR chairman, but the recommendation was rejected. Apparently, while working at Benapole, he got in the way of some individuals—relatives of a few political high-ups belonging to the earlier regime—who were involved in smuggling. These smugglers threatened him by saying that his promotion would be halted. Rafique did not yield to their undue pressures and so was made officer-on-special-duty (OSD) for three years.
Rafique embodied a unique blend of romanticism and pragmatism. He was gifted with a poetic and literary bent of mind. During his years in university, he wrote a book of poems, Sonali Sottya, which reflects his sentiments about a pretty lady who, as he assumed, mirrored the serene rural setting of his village home that he loved and missed most.
Rafique's wife Rownaque Jahan Shipra, who was with him for almost four decades, claims that although Rafique would mostly remain busy with work, he was an ideal husband and a caring, affectionate and responsible father to his only son throughout his life. Later, at the fag end of his career, he felt that he was being deprived of the due rank or position he deserved; he became depressed and non-communicative. He felt that he was destined to see a perpetual gap between his aspirations and achievements. To those who knew and loved Rafique, however, he has taught them how to stay resilient and disciplined in life, and accept in good humour that which is unacceptable.
*Corrigendum: The published version of this article contained some erroneous facts, which have been corrected in the online version. We regret the error. 
---
Dr Syed Naquib Muslim is a retired secretary of the Government of Bangladesh, and now teaches at a private university.
---
Follow

The Daily Star Opinion

on Facebook for the latest opinions, commentaries and analyses by experts and professionals.
To contribute your article or letter to The Daily Star Opinion, see our

guidelines for submission

.
---