Why Bangladesh's apparel industry needs a voice
Despite notable achievements, the RMG sector is losing the international battle—this needs to change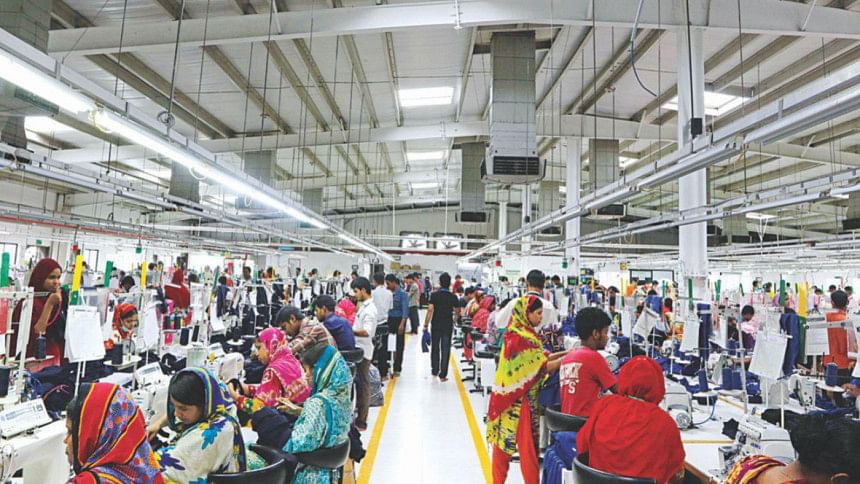 Bangladesh's ready-made garment industry, the world's second largest garment exporter, has made huge strides especially in the past few years. It has undergone the most comprehensive, far-reaching safety overhaul which this—or indeed any other—industry has ever witnessed. We have some of the most innovative, sophisticated factories in the world now. As China's textile industry consolidates, our industry is best placed to become the "go to" export hub for apparel brands and retailers. We have the know-how, the infrastructure and the people.
But how much does the outside world hear of this positive story? The answer is not enough. Bangladesh's RMG sector needs better, more sophisticated public relations. As an industry, we should be shouting from the rooftops about our achievements, and presenting them in a palatable, interesting way which an international audience and media outlets can understand. In short, our industry needs a voice.
This, I believe, is a critical missing link for Bangladesh's RMG industry. We do not make ourselves heard enough in international debates around our past, present and future. Why is this and what can we do about it?
Let me offer just one example: the recent debate around wages for garment workers. I am not going to go into the rights or wrongs of the new National Minimum Wage for garment wages. My issue is with regards to the way in which these arguments are been being portrayed. The loudest voice of all heard on these issues, and the one attracting the most international media attention, has been that of international NGOs. International unions have also made their voices heard, as they are entitled to do. But where is the voice of our industry? If you were to follow the line of the international press, you could be forgiven for thinking that factory owners are happy to exploit their workers! As a factory owner, I believe I speak for a great many fellow entrepreneurs when I suggest that this is simply not the case. Our failure as factory owners to make our voices properly heard in the debate around wages, and many other issues, is very damaging and reflects badly on us as an industry.
Who should be this "voice"? We would like to see the associations of the garment manufacturers be more vocal. We would also like the government of Bangladesh to adopt a more sophisticated public relations strategy to support its most important export sector. All of us, myself included, have much to learn in the area of public relations. Effective PR can be a powerful tool: it can help win hearts and minds, it can give you greater influence in key debates, and it can ultimately be good for business.
But PR and having a voice are also about us as individuals. There are now many things in our industry which can effectively present our case. We need to tell the world our achievements, explain the critical issues like why it can be very difficult to pay workers a living wage when we are constantly being forced down on unit price, and tell the international audience about the positive work we, as factory owners, are doing every single day.
All too often the image presented of our industry in the international arena is one of infighting, arguments, demonstrations about low pay and a general lack of harmony. Some of this might be true but we all know that there is another, more positive side to the Bangladesh RMG industry. Why are our positive stories not being heard and reported on? We all need to think about how we in the industry can change this picture and come together to present a united front to the global audience.
---
Mostafiz Uddin is the Managing Director of Denim Expert Limited. He is also the Founder and CEO of Bangladesh Denim Expo and Bangladesh Apparel Exchange (BAE). He can be reached at [email protected].
---
Follow

The Daily Star Opinion

on Facebook for the latest opinions, commentaries and analyses by experts and professionals.
To contribute your article or letter to The Daily Star Opinion, see our

guidelines for submission

.
---