Preparing for the Covid-19 vaccine
Strategic and operational priorities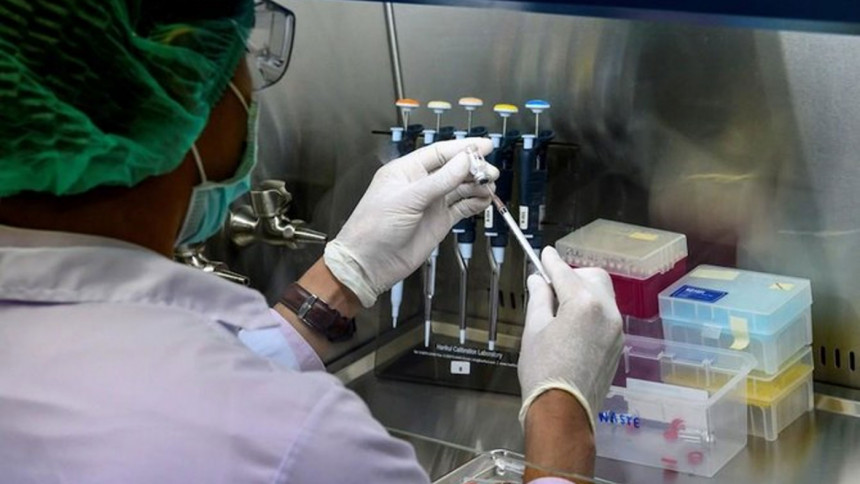 As the Covid-19 pandemic continues and it's second wave has already hit several countries, the need and urgency for the much expected vaccine has become critically more important than before. Despite extensive global efforts, it seems the vaccine (with compliance of relevant requirements and stages) will not be ready before the end of the current year or early next year.
There are strong indications that the vaccines currently at third or fourth stages of production and clinical trials, should be on board for marketing and distribution within the next six months to one year. The international community would expect more visible, substantive and results-based role and coordination from the World Health Organization (WHO) in this regard. Further clarity and updates on the range of collaboration between respective governments and key vaccine manufacturing and distribution agencies worldwide and subsequently efficient sale and distribution could be useful at this stage. Should developing countries be able to get the vaccine straight from manufacturing companies or should governments concerned need to have bilateral agreements with the manufacturers? Will WHO be able to confirm levels of compliance with required standards and effectiveness of the vaccines that are first expected to enter the market? Will WHO facilitate multilateral mechanisms for sale/distribution of the vaccine? The UN Secretary General has cautioned against "vaccinationalism" that propels segregated efforts of nations in proceeding with vaccines only for internal use. The global approach on vaccine should be centred on the Secretary General's observation, "None of us are safe till we are all safe", and efforts should be directed accordingly.
In Bangladesh, the Technical Committee tasked by the government and the pharmaceutical manufacturers are keeping track of the vaccine developments worldwide. Despite the initial challenges, actions taken within Bangladesh seems to reflect some positive trends, as compared to several other countries in the region and even beyond. It is high time to assess how well prepared we are to ensure most efficient use of the "effective vaccine" as soon as it is available. Have we identified our strategic priorities and envisioned interventions to get the best outcome? Based on these, there is a need to focus on the following aspects on an urgent basis:
Strategic framework and operational layout
We need to have in place a broad-based strategic framework and operational layout for procurement, storage and distribution of the vaccine. Based on our constitutional provision to ensure health of all citizens of the country, there is a need for a comprehensive plan to ensure every citizen of the country is well covered (the vaccine needs to be given in two stages to the same recipient). It may not be possible to obtain the enormous quantities of the vaccine in one stage. In that case, the vaccine may be obtained in stages covering one to two years. Other interrelated priorities within the proposed strategic framework should include market review and monitoring, assessment of costs, storage, distribution and supportive governance and managerial mechanisms.
Monitoring trends and progress and assessing market
To add further value to our preparedness exercise, it is necessary to closely track and monitor current trends and progress in vaccine production worldwide. It is important to urgently proceed on advance negotiations (on cost, quality and delivery) and finalise agreement with governments and key pharmaceutical companies worldwide. We need to consider options of procuring/obtaining vaccines from multiple sources depending on our comparative advantages and overall health-related interests. The policy choices may revolve around whether we should wait for further details on the effectiveness factor or promptly explore multiple sources at this stage so that we can eventually opt for the most effective choice to suit our interests.
Budgetary provisions and costs
The government has allocated funds in the current budget for procuring vaccines. In this context, we need to explore our eligibility to get the vaccine either free of cost, or at concessional prices, keeping in view the categories of sale or distribution, based on per capita GDP and economic profile. Additionally, we must review the costs offered by producers depending on the stages of procurement/delivery (for instance, immediate procurement should be more expensive as compared to procurement at later stages). Should we have a programme to spread-out the purchase in five to six stages over a period of one to two years, we should be able to avail of the opportunities—in terms of access, availability and cost-effectiveness.
Recipient categories and stages
The government needs to decide urgently the different categories of recipients (that should ultimately cover all citizens) as well as the stages of distribution. The process should be demand-driven as well as need-based. WHO and member countries may have different views as regards to the early stage recipients. For Bangladesh initial recipients should include elderly people (60 and above and patients with critical illness and those vulnerable to Covid-19 infection), physicians and medical staff, administration and law-enforcing agencies, electronic and print media staff, students, and people representing various professional groups and subsequently, all other segments of the society. The two core principles for the whole exercise should be: whoever needs the vaccine should have it without hindrance or difficulties and no one should be left behind.
Enabling infrastructure, storage and mode of distribution
The vaccine needs to be stored in compliance of prescribed requirements (for instance high freezing) and this shall remain a major challenge for several countries including Bangladesh. Creating the enabling and supportive infrastructure would involve additional expenditure. It is essential to identify storage centres countrywide (probably at least one storage centre in every divisional headquarters) monitored by the district administration with the help of local civil surgeon, and citizens committees comprising public representatives and professional groups.
Access and affordability
The key objective of the whole process should relate to ensuring access of the vaccine to all citizens at affordable prices. "Leaving no one behind" should be the underlying objective in ensuring access and affordability. Prices may be determined based on annual income levels. However, it may be required to significantly subsidise the cost of vaccines in order to ensure access for the poorest segments of the population.
Strengthened institutional mechanism, implementation and monitoring
The task force assigned by the government is working in accordance with the given mandate. To better achieve the above-stated objectives, the current functional and institutional mechanisms need to be further strengthened through the following: Cabinet committee supervision, national commission on combating Covid (comprising experts, public representatives, law enforcing agencies and key NGOs with anti-covid programmess). The proposed national commission and current task force will strengthen and expand the range of cooperation to ensure efficient implementation of the vaccine access and distribution process.
Governance and management instruments
Given the challenges in implementing Covid eradication programmes, special attention should be given to improved governance and efficient management at every phase—access, storage and distribution. This is critically important to eliminate any form of corruption or unethical practices in the process of storage and distribution. The parliament may consider enacting an ordinance or appropriate regulatory framework for ensuring accountability as well as transparent and credible outcomes.
Continued focus on health precautions
Along with the recommended arrangements, it is important to continue the current health advisory practices. Given the impression that vaccine itself may not be sufficient at least in the short to medium-term to eliminate or significantly reduce Covid risks, continued focus on practices to "keep safe" should add value to check spread of the virus—till the pandemic is fully within control.
Gearing up the potential for local production of vaccines
The vision of "leaving no one behind" would be best achieved stimulating local production through technical compliance, fiscal incentives and external collaboration. Bangladesh's promising and vibrant pharmaceutical sector should be able to support and facilitate this in the medium-term (two to three years). Health collaboration focus in inter or intra-regional cooperation frameworks could stimulate further research and propel search from best practices for better outcomes.
We should act fast on addressing the above issues whether we get the vaccine within this year or the next. Speedy decisions aimed at effectiveness, access and overall sustainability are crucial in moving ahead with the best interest of our people. Business continuity plan aimed at meeting pandemic-related challenges should add to our competencies in cushioning health-related shocks, for our overall national interests. As Sustainable Development Goals (SDG) goals and targets appear shaded with uncertainties and possibilities of delayed implementation, meaningful multilateralism is what the international community should aim for.
Dr Mohammed Parvez Imdad is an economist and governance specialist, currently based in Washington DC, USA. He is a former national and international civil servant. Email: mpinayefmimdad@gmail.com