Introduction of Turnitin in public universities: A software to catch plagiarists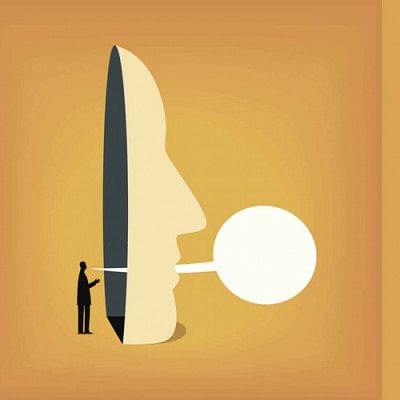 The recent announcement by the University Grants Commission (UGC) on its plan to introduce Turnitin software in public universities has come as a sigh of relief for the research community in Bangladesh. The move is commendable and has been applauded by people from all walks of life. The implementation of this software will significantly reduce plagiarism in research papers, since teachers and students will be held accountable if they resort to any wrongdoings. It will also ensure superior standards in writing research papers, which in turn, will boost the country's image in the international arena.
The academic landscape in Bangladesh has come under intense scrutiny in the last few years after several cases of plagiarism surfaced in the research work of teachers from higher educational institutions across the country.
Two researchers from the country's most prestigious university faced heavy criticism after their research grants were scrapped due to allegations of plagiarism in their research papers. A non-profit research institution, which provided the research grant, launched an internal investigation and found that the researchers had submitted work of questionable quality and ethical standards. One of the teachers admitted to resorting to such an unethical practice, and another researcher claimed the allegations to be unjustified and politically biased. None of the researchers apologised to the relevant authorities and could not provide justifiable explanations for such a grievous offence.
This is only one of the cases that came to light after the authorities of a public university used Turnitin to detect plagiarism in their research papers. In universities and colleges around the world, plagiarism is considered a serious crime that falls under the umbrella of academic misconduct. It is high time for the education policymakers in Bangladesh to formulate a policy that would help higher educational institutions employ this software nationwide and make people aware of the repercussions for wrongdoings in the academic field.
The concept of academic integrity must be instilled in the minds of young people from a very early stage so that they are accountable for their actions. Many students in Bangladesh do not understand the meaning of plagiarism and end up reproducing other people's work, without realising the harm done to that individual, or worse, to themselves. Duplicating other people's work has become rampant in the country—one can pay a visit to Dhaka's Nilkhet and see for themselves what is happening in the name of printing assignments. An entire generation of people are growing up thinking copying other people's work is morally and ethically justified. These so-called researchers learn the truth the hard way, once they go abroad for further studies.
Several private universities have already implemented this software for students and academic staff, on a limited scale, using their own technological infrastructure. This initiative has made people associated with these organisations more aware of such malpractices. Among the public institutions across the country, Dhaka University is leading the way by making it compulsory for academic professionals and students to use Turnitin in order to check potential plagiarism before submitting their thesis papers. As people are starting to become aware of such a foolproof system, more people are coming forward and requesting permission from the university to use this software to check their work.
However, Turnitin also has its limitations. In Bangladesh, many research papers are written in Bangla, and Turnitin can only detect plagiarism if the papers are written in English. Furthermore, there is a lack of a national policy regarding plagiarism, which further aggravates the situation.
It is high time for UGC officials to formulate a national policy that will outline the operations of the plagiarism-checking software and the legal consequences for academic misconduct. This policy should be implemented across the country and must be strictly followed by all educational institutions. Renowned private universities in Bangladesh have already introduced policies to keep plagiarism in check using their own resources, which is an honourable initiative and deserves respect. In a similar manner, the UGC officials and eminent citizens of our country can work together to come up with a comprehensive policy that would address issues related to plagiarism. Teachers and students also need to cooperate with each other in order to understand the importance of academic integrity in their work.
Farajj R Khan Is a mechanical engineer and graduate of Curtin University, Australia.