Moving forward from the Rana Plaza tragedy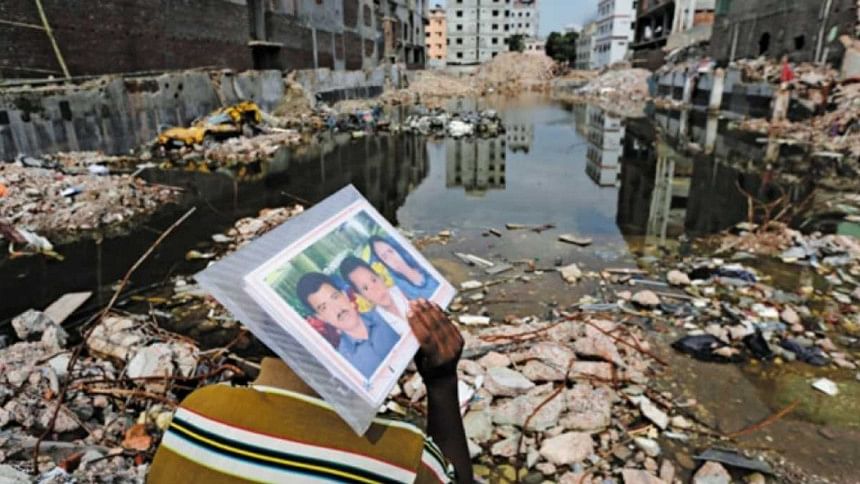 The readymade garments (RMG) sector of Bangladesh has undertaken significant compliance measures to ensure safety of factories and workers since the Rana Plaza tragedy on April 24, 2013, when an eight-storied commercial building collapsed killing more than 1,100 workers died, and injuring more than 2,500 people. The National Tripartite Plan of Action on Fire Safety and Structural Integrity along with two global buyers' groups, namely - Alliance of North American buyers, and Accord of the European buyers - inspected several factories and even closed some of the risky ones. The labour law of the country has been amended and the right to form trade unions in factories, including in special economic zones, has been approved. The minimum wage of RMG workers was raised to USD 69 in November 2013 to ensure that it was comparable to other competing countries. At that point in time, the new wage was close to that of India where the minimum wage of RMG workers was USD 71.
Nevertheless, a lot remains to be done for a sector which contributes about 80 percent of total exports and more than 10 percent of the GDP of the country. However, full implementation of the safety initiatives and remediation requires large sums of money. The Bangladesh Garments Manufacturers and Exporters Association estimated that USD 3 billion would be required to ensure workplace safety and environment related compliance. Many factories, especially the small ones, will find it difficult to manage finance for undertaking remediation activities. This is an area for the development partners to support. The government can also arrange for special loan schemes, especially for the long-term, for these entrepreneurs, similar to the Export Development Fund from the central bank. 
The compensation fund of the Rana Plaza victims that would cover the loss of income and medical expenses has been short of the required amount of USD 30 million estimated by the International Labor Organization. Sadly, most buyers have shown apathy towards the tragedy. Not all buyers who sourced their clothes from the Rana Plaza factories contributed towards compensation of the victims.  
Another fallout of the safety measures is the challenge to fully compensate, rehabilitate and reemploy thousands of workers who have lost their jobs due to closure of unsafe factories. Small entrepreneurs who had to close their risky factories also need support to commence new initiatives. A recent report by ActionAid reveals that 42 percent of these workers are still jobless.
Sustainability of the post-Rana Plaza initiatives is an issue that needs to be followed up by the government of Bangladesh, BGMEA and development partners. When Alliance and Accord complete their programmes in June 2018, monitoring the safety issues in factories will have to be continued with similar rigour and resource.  
The Rana Plaza tragedy has taught the industry that preparedness for damage control has to be strengthened. Accidents are random and not uncommon even in developed countries. But preparedness to deal with accidents can reduce damages. Insurance schemes can help the workers injured in factory accidents. The government, along with relevant stakeholders, should design a national injury insurance scheme for all RMG workers in order to establish a permanent compensation programme.
Though expensive, initiatives to improve workplace safety have helped to bring more credibility of the Bangladeshi apparel sector. It was expected to improve apparel exports from Bangladesh, as can be witnessed from the upward trend in apparel exports since April 2013, which reached USD 28 billion in FY2016 with periods of fluctuations. Higher exports to the EU have mainly contributed to this growth. But the growth is not necessarily due to the price effect. Higher apparel exports from Bangladesh both to the US and the EU are mostly due to an increase in volume. Exporters say that almost all brands have reduced prices post-Rana Plaza, leaving a very narrow space for the producers to divert funds for remediation and productivity improvement. Recent months have been quite disappointing in terms of exports. The sector has been facing competition due to favourable exchange rates enjoyed by other competing countries. 
Now with higher compliance related expenditures, the cost of doing business for the RMG entrepreneurs has risen substantially. Some had to reduce their production capacity to make up for additional expenditures on compliance requirements. In order to achieve industry leaders' targeted goal of apparel exports worth USD 50 billion by 2021, the production capacity must increase at a faster rate. The road ahead is replete with challenges to achieve export targets. The increased cost of production has to be met through higher productivity and shifting to high value products and high end markets. The operational efficiency of factories will have to be improved as well. Technological upgradation is essential for higher productivity while skill is essential for more efficiency. All of these require large investments. 
Many have pointed fingers at the buyers for not offering higher prices for apparels made in Bangladesh. But in a fiercely competitive market, brands and retailers would always look for the lowest prices. Buyers source from Bangladesh simply to maximise their profits through cheap clothes. Ironically, ethical buying and fair price are not under the purview of these profit-making brands. Therefore, productivity improvement and workplace safety are key to enter a higher price bracket for Bangladeshi apparels and to remain competitive. The government can contribute through better infrastructural facilities and energy, competitive interest rate, better exchange rate, and security. Further commitment from buyers' consortium, development partners and buying country regulators will make this journey much more effective. As we commemorate the fourth anniversary of the Rana Plaza tragedy, these are the issues that require to be highlighted to take the sector forward. 
The writer is the Executive Director of Centre for Policy Dialogue.