Why keep on awarding errant defaulters?
Janata Bank must answer for its poor handling of AnonTex's loans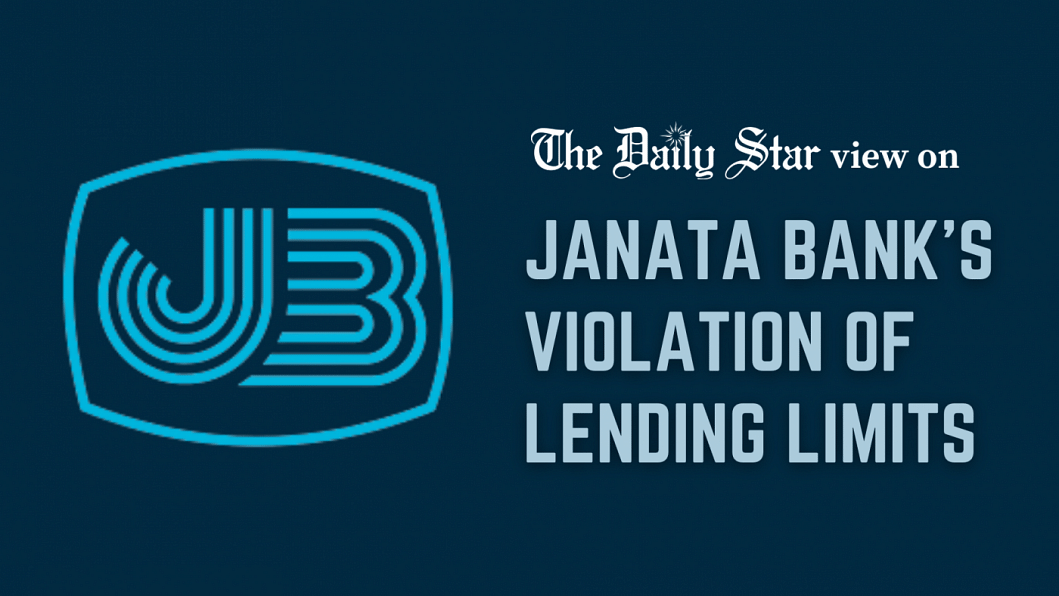 Financial discipline is the backbone of any banking sector; ours, however, seems to be permanently paralysed by financial irregularities. An investigation by this daily has revealed alarming details of how errant borrowers get away with defaulting loans, over and over again, with the authorities bending over backwards to facilitate their requests for extension of payments, ignoring due processes. The report highlights how apparel exporter AnonTex Group, which has an annual turnover of $150 million, was able to take out loans amounting to Tk 5,504 crore between 2010 and 2015.
As of 2022, AnonTex's liabilities to Janata stood at a whopping Tk 7,726 crore, which is 334 percent of the bank's paid-up capital. As per Bangladesh Bank's rules, the state-run banks are not allowed to lend more than 25 percent of their paid-up capital to a single party. How is it that Janata Bank could violate BB's rules so egregiously, and equally importantly, what did the central bank, as a regulator, do to reign Janata in? More shocking still is the fact that the state-run bank (whose total bad loans stand at Tk 15,000 crore) is yet to show the loans taken by AnonTex as defaulted loans, with the garment manufacturer given until the end of the year to pay back the sum.
At a time when Janata Bank is suffering from severe liquidity crisis, and the government is recapitalising the state banks from public coffer, the privilege afforded to errant borrowers like AnanTex is unacceptable. According to an investigation by the Bangladesh Bank in 2018, a majority of the loans was obtained through forgery and irregularities. Yet, the authorities, instead of punishing those involved in scams, have rewarded them over and over again, even waiving interest on the loans, laying bare the extent of impunity enjoyed by some powerful quarters and the severe lack of accountability in the banking sector.
Janata Bank (particularly its board and management committee at the time) as well as the Bangladesh Bank, as the regulator, must answer for their role in this affair. The Financial Institutions Division, under the Finance Ministry, cannot deny its responsibility either as it is tasked with appointing board members for the state bank to take care of savers' money and ensure healthy and sound operation of the bank. The anarchy in the banking sector – which is causing its foundation to rot – must be addressed by the authorities concerned.
The question, as always, remains: do they have the will to do so?