The vulnerable need food support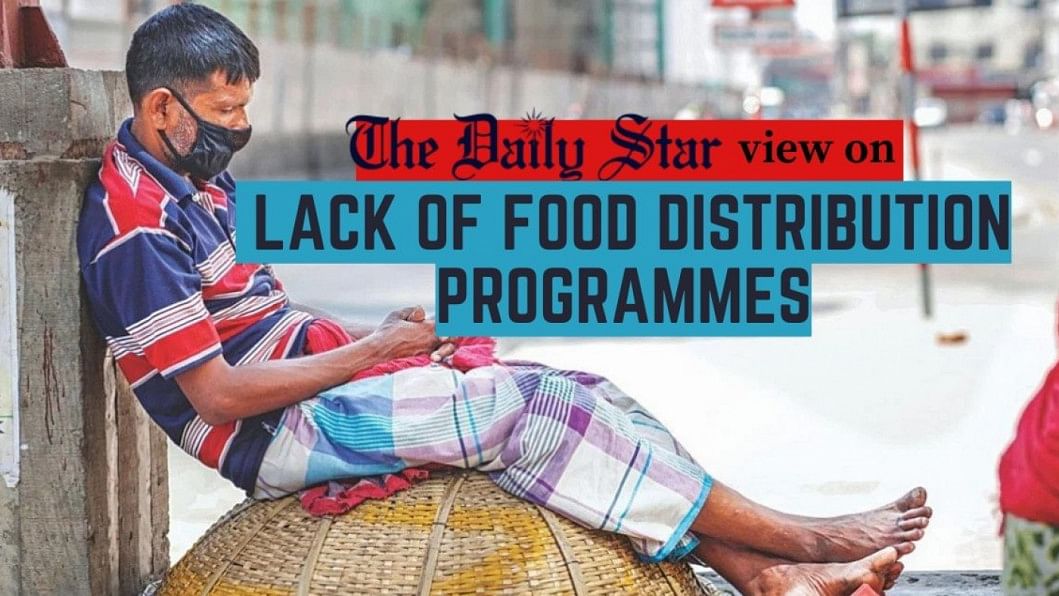 That ordinary people in Bangladesh are struggling with a cost of living crisis seems like an obvious statement to make. In recent months, this daily has, many times, reported on the soaring prices of essentials, energy and fuel price hikes, and growing food insecurity for households struggling to deal with economic shocks.
However, it seems that this struggle is not so obvious to our policymakers. Why else would they, instead of scaling up public food distribution programmes for the poor, be cutting back on them instead? Yet, according to the food ministry's own data, that is exactly what has happened. The amount of rice given out in this fiscal year so far – 15 lakh tonnes – is down by six percent compared to the previous year.
Just a cursory look at the numbers demonstrates how misguided this is. In December, inflation stood at 8.71 percent (8.86 percent in rural areas), and economic forecasts suggest it is likely to go up further. During the same period, the wage rate grew at 7.03 percent, meaning even less disposable income in people's hands. And, in a report released in the same month, the Food and Agriculture Organization (FAO) listed Bangladesh as one of 45 countries that require external assistance for food – a result of severe localised food insecurity, created by a perfect storm of economic constraints, climatic upheavals, and high prices of important food items.
In such a situation, ensuring food security should be a top priority for the government. In fact, in November last year, the prime minister said as much, and instructed Bangladesh Bank to intervene if any bank faced a dollar shortage while opening letters of credit for importing food, fertiliser, and other agricultural inputs. All of these measures were meant to ensure uninterrupted food supply; yet, a top official of the Directorate General of Food cited supply chain disruptions, brought on by the pandemic and the Russia-Ukraine war, as one of the reasons behind reduced food distribution.
However, this excuse does not hold up when we consider that the government currently has 19 lakh metric tonnes of food stock, whereas 12 lakh is considered adequate. While it is true that wheat stocks have been disrupted, and it may explain why the government has scaled back wheat distribution by 27.5 percent, why hasn't this been replaced with rice instead?
In fact, the same official also said that the government saved about 75,000 tonnes of rice after getting rid of "fake beneficiaries" who were taking advantage of food distribution programmes. So, why has this surplus not been given to the people who really need them?
Whenever the issue of food insecurity has come up, government officials have provided reassurances of having sufficient food stock in hand. So it is beyond our comprehension why, in this time of need, authorities have failed to expand social safety nets and provide adequate food support to vulnerable populations. It is imperative that the government expand public expenditure and implement pro-poor policies. While long-term policies must be there to ensure uninterrupted food supply, in the short run, authorities must provide immediate food support to the people who need it the most.