Bangladesh must maximise food production
Famine can be averted but we may still face a food crisis if the government cannot bring down prices
We welcome Prime Minister Sheikh Hasina's statement in a Jubo League rally on Friday that there will be no famine in the country as "our economy is (still) strong enough". Concerns over a possible famine, acknowledged by the PM herself in previous comments, have dominated the headlines in recent weeks. With her latest remark, she sought to calm frayed nerves but also stressed that preparation – including not keeping "an inch of land uncultivated" – is a must going forward. We appreciate the positivity and confidence amid gloomy forecasts about the likelihood of famine in 45 countries.
But we must remember that absence of a famine is not necessarily absence of a food crisis or public suffering, and that for any preparation to be successful, it must involve an honest appraisal of our present situation first. The question is, are we ready for that?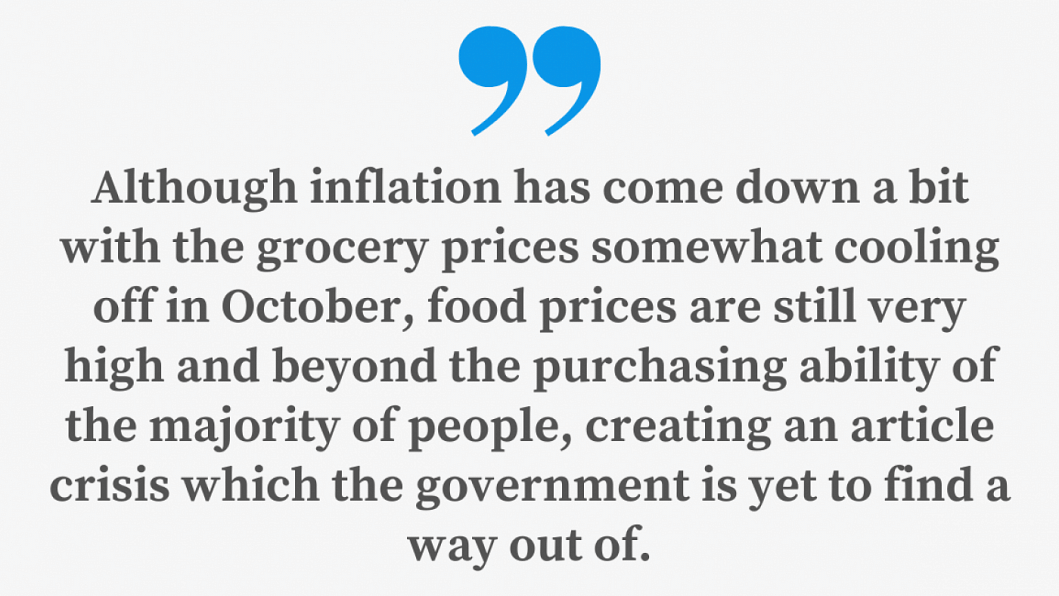 Food crisis, of which famine is the most extreme form, may also mean lack of access to what food is available because of high prices, supply problems, etc. Like many countries faced with the destabilising effects of the Russia-Ukraine war, Bangladesh has also seen prices of food and non-food items go through the roof. And it is as much because of upward global pricing trends as because of internal challenges, including poor policy response, mismanagement and lack of control over market intermediaries, which ensured that prices remained high even when those came down in the global market. Unfortunately, the government still seems to be in denial about these factors, or the massive suffering caused by them.
Moreover, the government claim about the strength of our economy is a relative truth, if our only point of reference is Sri Lanka. Interestingly, last week, Bangladesh became the third country in South Asia, after Pakistan and Sri Lanka, to secure a "staff-level" loan agreement with the IMF this year. That connection may be coincidental, but that we were in a position to need such loans says a thing or two about our economic strength, or lack thereof. The present market realities are also quite telling. Although inflation has come down a bit with the grocery prices somewhat cooling off in October, food prices are still very high and beyond the purchasing ability of the majority of people, creating an artificial crisis which the government is yet to find a way out of.
This is not to downplay the effects of external shocks, however. But the singular focus on the war must change. True, if the war continues, supply disruptions will continue. Countries may increasingly restrict food exports to boost their own supplies. Bangladesh, therefore, must look inward and focus on maximising its food production, as the PM has rightly stressed. This, we hope, will involve increasing our cropland coverage through judicious planning and execution as well as better management of crop failures, caused by erratic weather events. We also hope that the interests of our farmers will be protected. Fertiliser imports, and access to them, may get further challenging in the coming days, which must be addressed.
The government also must establish control over the politico-business nexus exploiting the precarity of farmers and lack of regulatory oversight to manipulate the market. Otherwise, ongoing suffering from the extremely high cost of living will continue.