Set up committees to address sexual abuse
Complaint committees are a must to ensure safety of working women, students
It is unfortunate that even after more than a decade of a High Court directive on establishing sexual harassment complaint committees at workplaces and educational institutions, and frequent demands raised by students and rights activists since then, not much progress has been made in this respect. If set up and run properly, such committees can help ensure redress of sexual abuses at the institutional level.
Back in 2008, the Bangladesh National Women Lawyers' Association (BNWLA) filed a Public Interest Litigation with the court, requesting guidelines to protect women and girls from sexual harassment in workplaces and educational institutions. One year later, the HC issued a directive with a set of guidelines, urging employers and administrators to form a seven-member complaint committee in their respective institutions, headed by a female employee. However, so far, according to a recent estimate by the BNWLA, only 71 percent of educational institutions and 39 percent of workplaces have formed a committee as per HC guidelines. Further, only 44 percent of these committees are effective, while 57 percent of them do not have complaint boxes to report incidents.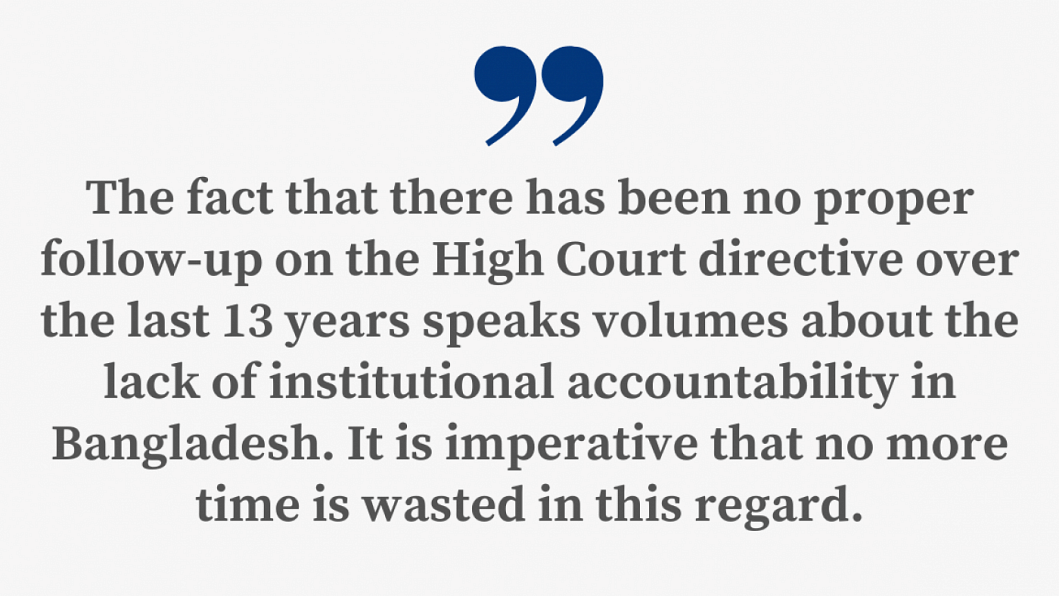 For example, at the Jahangirnagar University, the anti-sexual harassment cell remains almost non-functional even after a decade of inception, with no office and no visible activities, according to a report published in June. Some female students, who have been victims of sexual harassment on the campus, claimed to have received no assistance from the cell after registering complaints. Female students even said that they had never received any sort of redress from the committee whatsoever. This is alarming.
Such institutional inaction is being reported at a time when incidents of harassment and violence against women, including female students, have risen alarmingly in the country. A recent study conducted by Plan International revealed that around 74 percent of female students face violence and harassment at their educational institutions. According to another study, most working women are also often sexually harassed at their workplaces. Under such circumstances, it is high time that all such institutions established proper mechanisms to record and address sexual harassment allegations so that sexual abusers can be brought to book.
The fact that there has been no proper follow up on the HC directive over the last 13 years speaks volumes about the lack of institutional accountability in Bangladesh. It is imperative that no more time is wasted in this regard. The authorities, both of institutions and regulatory agencies, must comply with the court's guidelines and form properly equipped, staffed and functional complaint committees so that working women or students around the country can fight sexual harassment. Students and workers should not have to come down on the streets every time there is a sexual harassment case, or worse, stay silent because of lack of institutional response. It should be something automatically addressed.