Higher food prices, worse living crisis
The government should have figured out how to rein in food inflation by now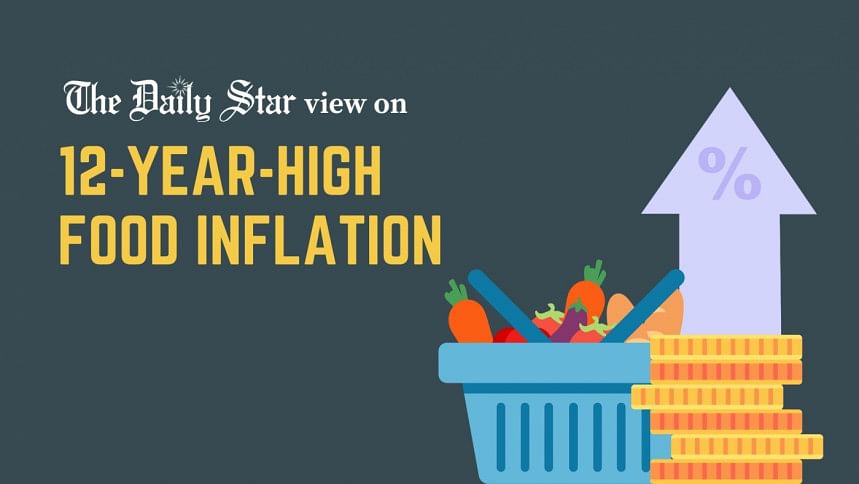 The latest update on inflation from the Bangladesh Bureau of Statistics (BBS) paints a grim picture of exactly how bad the cost-of-living crisis has been in the country. According to the data published on Monday, food inflation rose to a staggering 12.54 percent in August 2023 – highest since October 2011 when it had hit 12.82 percent. The crisis is more intense in the rural areas, where food inflation has shot up to 12.71 percent. This pushed up the country's overall inflation rate to 9.92 percent in August, close to the 11-year high of 9.94 percent in May.
We are at a loss to understand why Bangladesh is going backwards when other countries are well in the process of relieving inflationary pressure on their economies. Also, we don't understand why food prices are raised so frequently when, according to government data, we have ample stocks of locally produced grains and vegetables. Export ban in countries from where we import certain food items has reportedly affected their prices in our domestic market. But given the volatility in the global market and risk of external shocks, our policymakers should have been able to anticipate such possibilities and devised alternatives to counter such shocks.
We believe it is the government's delayed and ineffective responses to the crisis that have pushed us into this mess. Our economic experts have long been warning against deliberate market manipulation by a vested quarter, but the government has been unable to take control of the market and effectively regulate it. In fact, in June, our commerce minister admitted that stern action against market manipulators – "large businesses" – would create a sudden crisis.
This upward trend of food prices is restricting the purchasing power of the country's people, especially those in the low-income group who have already been struggling to make ends meet over the past year. The inflated prices have served a severe blow to these people's savings, especially because their earnings have not increased in accordance with the rising expenses. This state of affairs is simply not acceptable. The government must put strict policies in place to regulate the market so that manipulators cannot keep making undue profits. The finance minister said in parliament on Monday that the government was taking various steps to bring inflation under control. At this point, there can be no denying that we need a radical departure from our existing policies to be able to rein in this out-of-control inflation.
---
Follow The Daily Star Opinion on Facebook for the latest opinions, commentaries and analyses by experts and professionals. To contribute your article or letter to The Daily Star Opinion, see our guidelines for submission.
---