The poor deserve a fighting chance
Mess residents' struggle highlights vulnerability to high food prices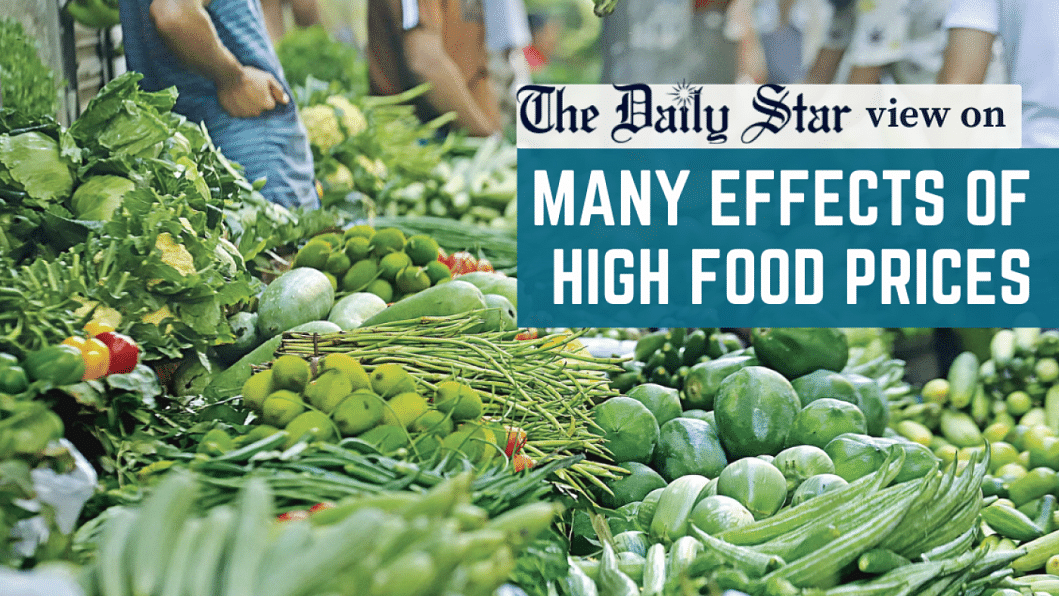 The fallout of Covid-19 coupled with the Russia-Ukraine war continues to haunt Bangladesh. Far from ushering in an era of economic recovery as predicted, the end of the pandemic has been anything but transformative for us, with the war, now in its second year, further exacerbating the situation for ordinary citizens. In particular, the poor and those with fixed income continue to struggle with the ever-increasing prices of nearly every essential. As a result, many have been forced to compromise on their standard of living.
One section of those grossly affected, as per a report by this daily, live in arrangements generally known as "mess" located in urban households. These people, mostly comprising students and people in low-income jobs who share flats among themselves for cheaper rent, are struggling to cope with the exorbitant prices. Many have had to modify their diet by, for example, bringing down their fish or chicken intake from every alternate day to just two days a week. Even a year ago, the cost of one meal averaged around Tk 40-45. That has now gone up to Tk 60-65, while prices of housing and utilities have also gone up simuteneously. Experts say that dietary modifications of the kind that these people are being forced to undergo may lead to protein deficiency, and even result in chronic diseases. Unfortunately, this is a reality that most ordinary people today can relate to.
The government has time and again blamed the global pricing trends and supply-chain disruptions for the rising cost of essentials at home. In March, according to the Bangladesh Bureau of Statistics, food inflation was 9.09 percent while non-food inflation was 9.72 percent. While the influence of external factors like the war-induced disruptions cannot be denied, it is also true that our price hike problem is, to a large extent, of our own making. Poor policy, lax market monitoring and lack of accountability for price manipulators have allowed businesses, including large firms and importers, to continue raising prices of essentials.
The extent of the crisis can be understood from a recent review by the Centre for Policy Dialogue (CPD), which said that the monthly food expense for a family of four is now about Tk 22,664, which was Tk 18,115 a year ago. It also suggested that the government should increase the salary in the private sector by five percent. Income stagnation or lack of decent income has been flagged as another major hurdle for those struggling with high food prices. This is another area that needs urgent intervention from the policymakers.
We urge the authorities to take the issue of price hikes, especially the affordability of ordinary citizens, with the seriousness that it deserves. The government cannot shirk responsibility for domestic factors contributing to people's vulnerability to high prices. It must take stern action against market manipulators regardless of how influential they are.