The digitalisation of our birth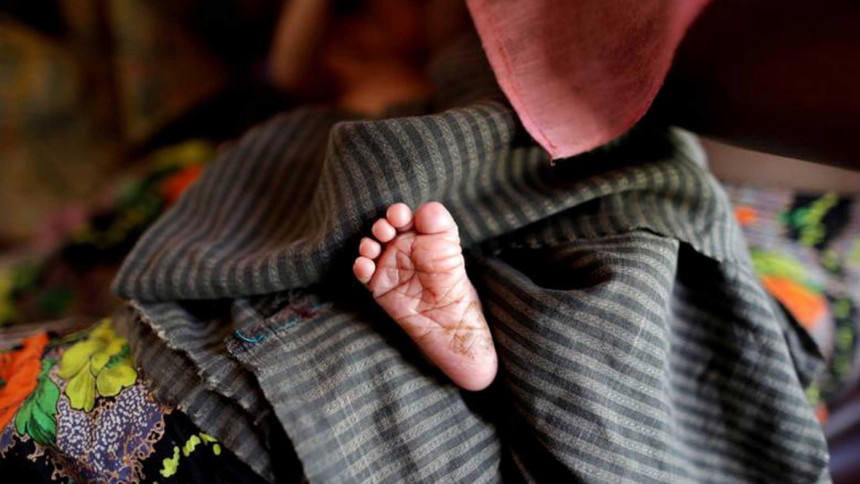 "Do you know that you cannot die without being born first?"
"Huh!"
"As banal as it may sound, that is the reality. If you don't have an e-birth certificate, they will not let you die—at least officially. You'd better apply for one fast. Otherwise, there is no way of saying that you are or were here."
"Sir, I cannot conceive you," I borrowed the wit of Shakespeare the Bard to ventilate my confusion.
"Neither can the government," responded my witty colleague, adding: "Welcome to our Kafkaesque world!"
Ah, Kafkaesque—the grossly overrated term fashioned after the German-speaking bohemian author Franz Kafka. His biographer Frederick R Karl gave a useful explanation of the term: "What's Kafkaesque is when you enter a surreal world in which all your control patterns, all your plans, the whole way in which you have configured your own behaviour, begins to fall to pieces when you find yourself against a force that does not lend itself to the way you perceive the world. You don't give up, you don't lie down and die. What you do is struggle against this with all of your equipment, with whatever you have. But of course, you don't stand a chance. That's Kafkaesque."
The key idea here is that we don't stand a chance against the system and its controlling mechanism. The meaning, choice, and freedom in life are controlled. The urgency to digitise everything yields a sense of insecurity and helplessness. Suddenly, we are posed with a decree: the incidences of our birth need to be converted into the binary language of 0s and 1s. It's not enough to be metaphysical to say that we have come from naught to be someone. Your birth has to be recorded in digits so that it can enter the system, where Sting's song "Every breath you take" will assume a non-romantic possibility by the time you get to the next line of the song: "I will be watching you!"
Yes, in every move you make from your birth till your death, the state will "sting" you, and watch you. My colleague was referring to his recent experience of obtaining an e-birth certificate, without which his heir would have difficulty in inheriting his property. The experience of a dead colleague had alerted him of the Kafkaesque danger looming large on the horizon. After the death of a celebrity entrepreneur, his ward could not claim his property as his birth certificate was not in order. The dead and the alive need to be properly calibrated.
In January this year, there was a government circular stating that the parents' birth certificates are now mandatory for registering the birth of those born after 2001. For most of us in life's second inning, birth certificates were something a local councillor would give without any hassle. Once we got our passports or national ID cards, the birth certificate became a redundant document. But now, suddenly, without our birth certificates, our children are not entitled to many of the services. Admittedly, they cannot even get themselves admitted to schools without the birth certificates of their parents. The parents must register their births first before getting their children's. Our children will need their parents' birth certificates not only for school admissions, but also for passports, marriage registration, land registration, and other important jobs.
While reading about this issue, I came across a curious case. If the parents submit their birth certificates in two different languages, then the system will keep on debating the language question forever, without issuing the children their birth certificates. I guess, deep down, the international system is essentially nationalistic. The state will make sure that both partners in a marriage are in sync—they can love and hate in the same language.
With the infiltration of refugees, the issue of parental birth certificates has become more pertinent than ever. Birth registration ensures a child's right to identity. Through this civil process, the government collects data to plan its national policies. The right of every child to a name and nationality, and the responsibility of governments to achieve this are contained in Articles 7 and 8 of the United Nations Convention on the Rights of the Child. Although 191 countries have endorsed the convention, the births of millions of children worldwide go unregistered. Unicef recognises that one in every four children under age five are not officially registered. In Bangladesh, only 37 percent of children below age five are registered, meaning that 10 million Bangladeshi children in that age category do not exist officially. The registration initiative is thereby lauded by the international body, who maintains that "a name and nationality is every child's right. All births are vital events and must be recorded … Without birth registration, it becomes difficult to protect children against early marriage and child labour." As a signatory of the 2030 agenda, we have a responsibility to attain the United Nations Sustainable Development Goal 17, which "has a target to increase the timely availability of data regarding age, gender, race, ethnicity, and other relevant characteristics, which documents like birth certificates have the capacity to provide."
The importance of a birth certificate cannot be understated. It is often called a "breeder document." An owner of a birth certificate can obtain additional and more secure forms of identification issued legitimately based on said birth certificate. The bureaucratic and digital hurdles posed by the government are probably designed to stop the "illegal breeding" of papers. However, if this system is implemented successfully, it can be used in a number of innovative ways that may even make us appreciate the watchful Big-Brother-like state machinery. For instance, the database can be used for a national registry for genetic diseases. The live-born declaration (birth certificate) issued by hospitals can track conditions present at birth. By analysing these data, congenital anomalies can be diagnosed to prevent future complications. Beta-thalassemia is a case in point. It is one of the most common inherited blood disorders in the world. The birth documentation can complement a possible national policy on thalassemia prevention, which requires a national screening programme with precise and up-to-date information on the frequency of beta-thalassemia carriers.
The pros of having birth certificates, therefore, are well understood. What are the cons, then, that make the system Kafkaesque and make me write this piece? Well, it is the non-human way of dealing with a human issue that makes the issue of birth certificates contentious. There is a serious lack of fear and understanding about the common masses. The messages need to be humane. The application needs to be humane. When a computer algorithm fails to understand why a person has died without a birth record, then we think that "there is something rotten in the state of Denmark" (my brain is wired for literary references).
Dr Shamsad Mortuza is pro-vice-chancellor at the University of Liberal Arts Bangladesh (ULAB).