The independence movement of Bangladesh
Here we publish an article written by Comrade Muzaffar Ahmad on the Liberation Movement of Bangladesh. He was a legendary Bengali politician, journalist and communist activist, popularly known as "Kakababu".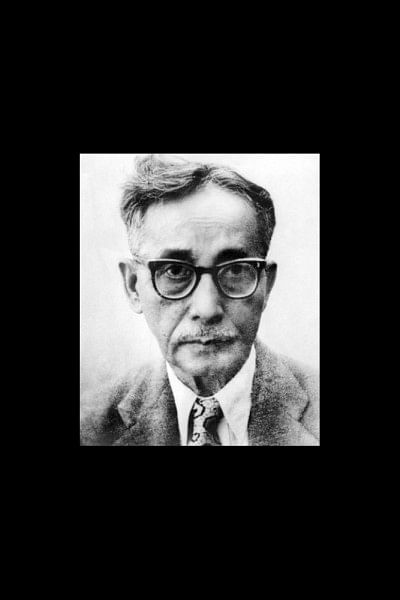 DURING the latter half of the last [ 19th] century, when the poet Nabinchandra Sen was a student of Presidency College, the boys from West Bengal used to poke fun at him by calling him a 'Bangal.' Even in 1913, when I came to study in Kolkata, the boys from West Bengal called us 'Bangal.' But this was not like Nabinchandra's time. Some people used to say of us: "They have come from Bongodesh." This was a way of calling us 'Bangal' in a more polite language. It is true that once a part of East Bengal used to be called Bangal Nagar or Bangal Desh. And today that country has in reality taken the shape of a sovereign country called the People's Republic of Bangladesh. Even more surprising is the fact that every person in West Bengal wholeheartedly supported or actively participated in the creation of this independent country. 
The other day a friend was talking about how a group of pensioners had once joked that they have now become western Bengalis.
1947 saw the partition of India and a part of it became Pakistan. And this Pakistan was further divided into two parts -- East Pakistan and West Pakistan. Muslim League's rule was established and Khwaja Nazimuddin became the prime minister of East Pakistan. Thus started from the very beginning the oppression at the hands of volunteers called 'Ansar' and the Muslim League rule. Be it for this oppression or for psychological reasons, thousands of Hindu people migrated to West Bengal. In no way can the rule of Muslim League be called a good rule. The students and the youth started protesting. In the forefront were student leaders such as Shamsul Haque, Tassadduk [Hossain], [Mohammad] Toaha. They had meetings in Dhaka in which Sheikh Mujibur Rahman participated. He was possibly a student of Abul Kashem and had come to represent the Jubo League. When Pakistan's Governor General declared in Dhaka University that only Urdu was to be the state language of Pakistan, a storm of protests came from the students. They let Mr. Jinnah know to his face that Bangla had to be given the status of state language as well. In their fight for the language, they even had to give their lives. 
Today, I am remembering the martyrs of the language movement of 1952. Due to their sacrifices, Bangla was given a place as a state language alongside Urdu. 
In East Pakistan, Moulana Abdul Hamid Khan Bhashani headed the anti-Muslim League movement. His activism led to the formation of the Awami League. He was the Founding President of this party. Student leader Shamsul Haque was the first general secretary. It was to Shamsul Haque that Muslim League first lost an assembly seat in Tangail. Unfortunately, he is no longer alive. Many might mistake him for the present minister Shamsul Haque. 
Huseyn Shaheed Suhrawardy had no role in the formation of this league. After being exiled from East Pakistan, he went to Lahore and established the Jinnah Awami Muslim League. When the order of exile was removed, he came back and joined this Awami Muslim League. After some time, the Muslim part was removed from the name and it became Awami League. Communists had a contribution to the movement of this league. The seven people who had to lay down their lives at Rajshahi Central Jail were communists too. Communist student leader Foni died in jail. When the Awami League led by Mr. Suhrawardy  did not agree to take a stand against imperialism, Moulana Bhashani left the Awami League and established the National Awami Party. I kept track of all this while being outside of East Pakistan (I am a citizen of India). Of course, we communists were spending days in jail during this time under India's Congress government.
I am saying this to lay bare the correct facts. I have tried to present the accurate facts in this little book. If any information is found to be faulty, it will be corrected in subsequent editions. I am for the upholding of the correct fact at all times as some university student may be gathering knowledge from this book after many years.
I have been living in Kolkata for the last 59 years. A strong connection has grown between me and this city. But I think of Bangladesh too. The struggle of the people of Bangladesh to escape from the torture of West Pakistan is seldom matched in history. I feel proud of myself and of the Bangladeshi fighters. I am a powerless old man. If I had the strength, I too would have joined the Bangladeshi Mukti Fouj.
I salute those who are the leaders of the People's Republic of Bangladesh. I do not care if their views are not the same as mine. I believe in my heart that one day Bangladesh will turn into an ideal country on the world map.
Translated by Moyukh Mahtab of The Daily Star.
Source : Behat Biplob, edited by Salimullah Khan, published by Agamee Prokashoni, 2009.