Trucker burnt in Barisal firebomb attack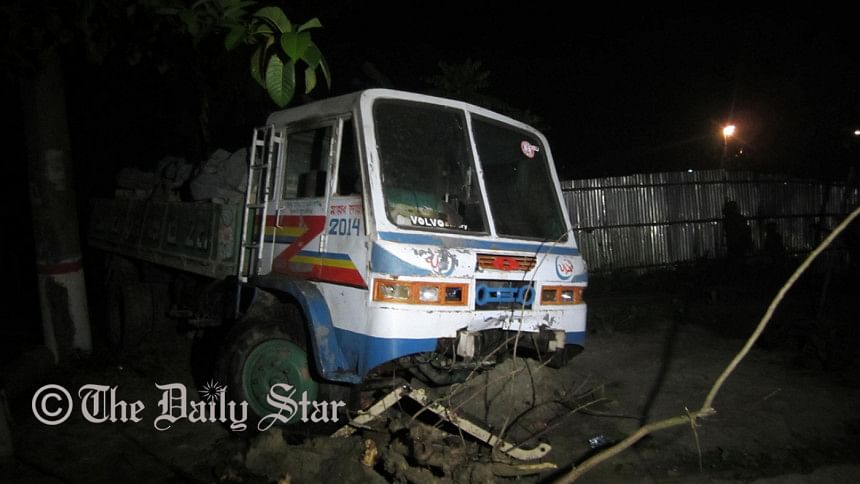 A truck driver was burnt as miscreants hurled a firebomb at the vehicle in Barisal Sadar upazila in the wee hours of today.
Mizan Chowkidar, 50, is the trucker of Anchor Cement Company Limited, reports our Barisal correspondent.
Miscreants attacked the truck with a firebomb when it reached Chowmatha area around 12:00am, said Sub-inspector Golam Kabir, also a second officer of Barisal Kotwali Police Station.
The truck veered off the road and hit a tree as the driver, after being attacked, lost control over the steering, the SI said.
The victim was rushed to Barisal Sher-e-Bangla Medical College (SBMC)
At least 83 people have so far been killed, among 53 in arson and firebomb attacks, in the mindless violence that has ensued since the non-stop nationwide blockade enforced by the BNP-led-20 party alliance since January 6.