The Daily Star, Igloo launch 'Route to Corporate' platform for graduates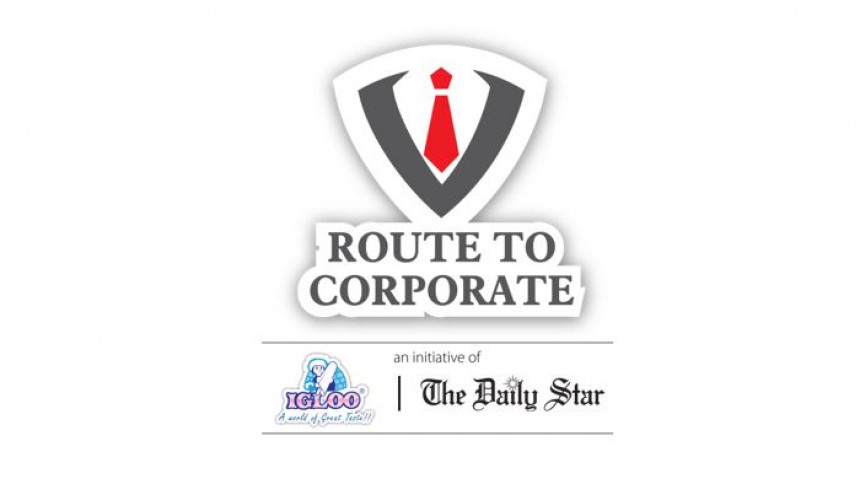 The Daily Star and Igloo are launching a platform titled "Route to Corporate" for grooming fresh university graduates for career development in corporate pathways.
Under the platform, a number of university graduates will go through a three months long recruitment process consisting of resume screening, assessment centre, grooming session, skill development workshops and so on.
At the end of the programme, 10 qualified participants will be awarded with instant job offers from different corporate houses.
The freshers will have the opportunity to interact with corporate professionals and leaders across different industries during the skill development workshops and networking sessions during the programme.
Graduates who are aiming to build their career in the area of sales and marketing, digital marketing, human resource management, finance and accounting, and supply chain management are encouraged to participate in this programme.
The first step of this process will begin from the first week of February 2020 where the freshers will get the opportunity to submit their resumes in the dedicated microsite of The Daily Star's news portal.
All the relevant and necessary communications in this regard will be published from print and digital platforms of The Daily Star.