Google Doodle celebrates Lucky Akhand's birthday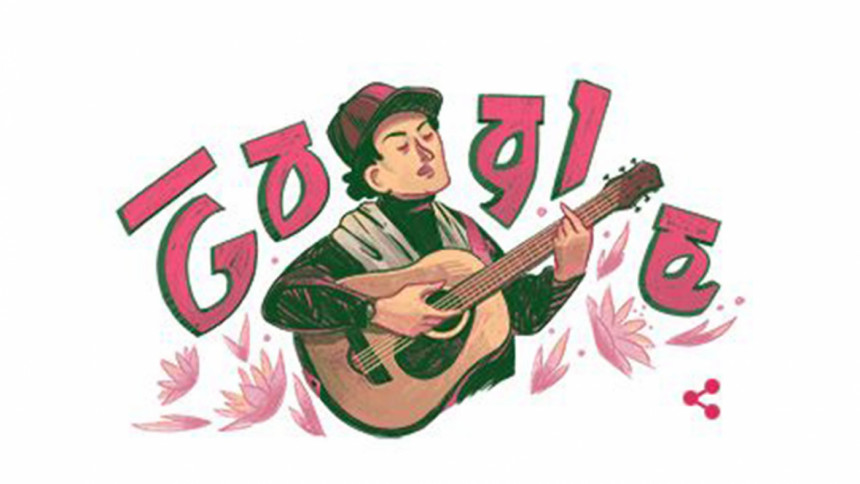 Search engine giant Google is celebrating the 63rd birth anniversary of renowned Bangladeshi singer-composer Lucky Akhand.
It posted a doodle on its Bangladeshi homepage showing Akhand, donning a cap, playing guitar and singing.
Doodles are alterations made to the Google logo to celebrate holidays, anniversaries, and the lives of famous artists, pioneers, and scientists.
Lucky Akhand has composed and sang many popular songs over the years. He won the first prize in 'Modern Bangla Songs' category from the Pakistan Art Council in 1969.
Two years later, Akhand took up arms to liberate the country from Pakistan. The freedom fighter passed away on April 21, 2017 at the age of 61.
Born on 18 June, 1956 in old Dhaka, He started his career with self-titled solo album 'Lucky Akhand' in 1984 under the banner of Sargam. He was also associated with the musical band 'Happy Touch'.
Akhand has also served as the music director of Bangladesh Betar.
Some of his notable songs are 'Abar Elo Je Sondha', 'Agey Jodi Jantam', 'Amay Dekona', 'Mamonia', 'Ei Neel Monihar' and 'Hridoy Amar'.