Ailing Lucky Akhand may fly to Bangkok tomorrow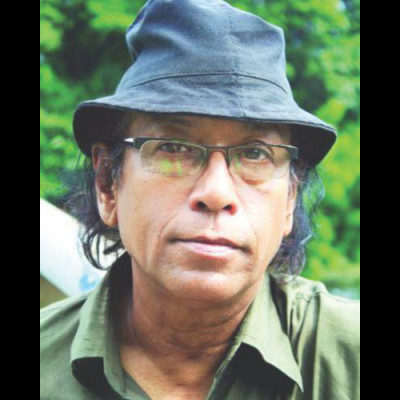 Noted singer-composer Lucky Akhand is likely to fly for Bangkok tomorrow for better treatment as his condition has deteriorated.
The eminent singer was supposed to board on a 10:30pm flight to Bangkok today. However, the schedule has been deferred as his family could not collect his passport from the agency.
Quoting family members of Lucky, lyricist Tarique Mahmood told The Daily Star that Lucky Akhand is being returned to the Bangabandhu Sheikh Mujib Medical University (BSMMU), and will be sent to Bangkok tomorrow if the passport and visa related problems are solved.
Earlier yesterday, Lucky was hospitalised after he was detected with lung cancer. He was under treatment at the Coronary Care Unit of the BSMMU.
Family members of the artiste informed that he had been suffering from serious lung and liver ailments for a long time.
Akhand was a tremendously popular singer in the 1980s, when he was at the peak of his career as a singer, composer, lyricist and music director. His self-titled first album released in 1984. He is the creator of many immortal songs like "Abar Elo Je Shondha", "Ei Neel Monihar", "Amay Deko Na", "Agey Jodi Jantam", "Jekhanei Simanto Tomar", "Ke Banshi Bajay Re", and more.
He has been a regular face in many live musical programmes on different television channels.