Arifin Shuvoo to play Bangabandhu
Cast of film on Father of the Nation announced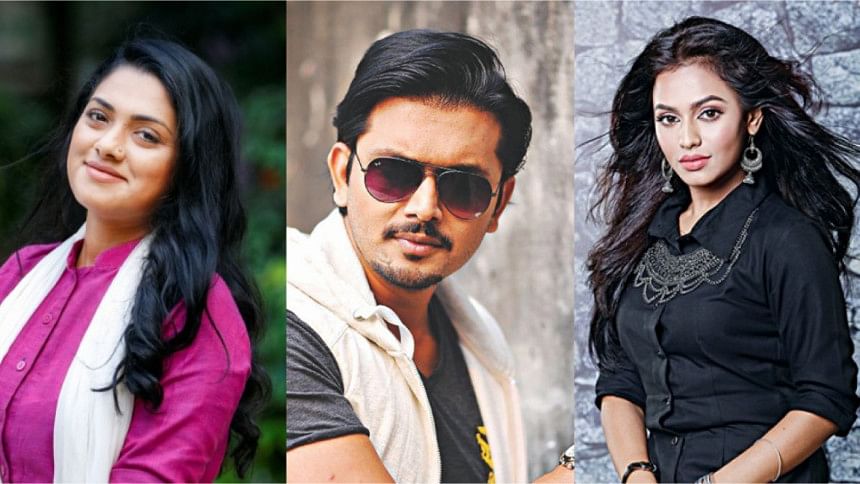 A film on Bangabandhu's life -- a Bangladesh-India joint venture -- commemorating his 100th birth anniversary, is in the making. Eminent Indian director Shyam Benegal is directing the film. Bangladesh Film Development Corporation (BFDC) published a list of 50 actors, who have been primarily selected for the project.
Arifin Shuvoo has been primarily selected to play the role of Bangabandhu Sheikh Mujibur Rahman. Nusrat Imrose Tisha has been selected for the role of Sheikh Fazilatunnesa (Renu), according to the BFDC website.
According to the list, these actors have been selected for the following roles: Nusraat Faria (Sheikh Hasina), Shahidul Alam Sachchu (AK Fazlul Huq), Raisul Islam Asad (Abdul Hamid Khan Bhashani), Fazlur Rahman Babu (Khandaker Mushtaque Ahmed), Ferdous (Tajuddin Ahmad) and Naziba Basher (Sultana Kamal Khuki), among others.
Prominent actor Khairul Alam Shobuj is set to play the father of Bangabandhu, Sheikh Lutfur Rahman. Dilara Zaman will play the role of Sayera Khatun, Bangabandhu's mother. Actor-director Tauquir Ahmed will play Huseyn Shaheed Suhrawardy in the upcoming film.