Cultural activists to observe hunger strike protesting killings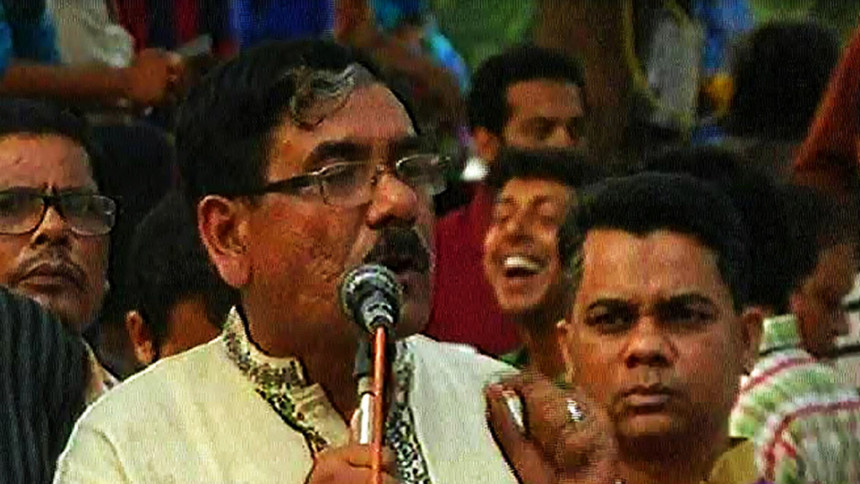 Sammilita Sangskritik Jote will go for a mass hunger strike at the Central Shaheed Minar in Dhaka, protesting the ongoing killings, destruction and anarchy on the street, on March 6.
The programme will begin around 11:00am and continue till 4:00pm to build mass resistance against "such criminal activities," Golam Quddus president of the jote made the announcement at a rally at the Teacher Student Centre (TSC) of Dhaka University this afternoon.
They will also stage a sit-in programme there to press home the demands, he added.
Quddus also called upon the people from different classes and professions to take part in the programme to make it a success.
The recent brutal killing of secular writer-blogger Avijit Roy has sparked widespread outrage.
Meanwhile, the wanton violence during the ongoing political unrest that began early January has so far claimed 80 lives across the country.
DU VC Prof AAMS Arefin Siddique, former JU VC Prof Anwar Hossain and noted cultural personalities like Nasiruddin Yusuf Bachchu, Mamunur Rashid, and Fakir Alamgir among others addressed the rally demanding immediate arrest of the killers of Avijit.