UK envoy shocked at Avijit murder
EU condemns the killing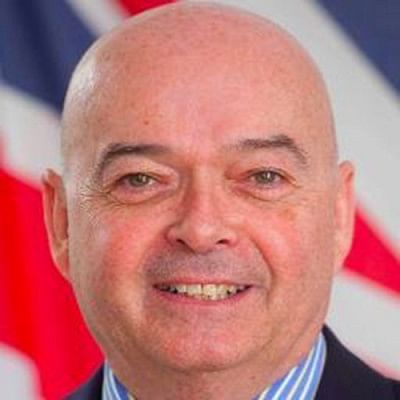 British High Commissioner to Bangladesh Robert W Gibson today expressed deep shock at the murder of Avijit Roy, founder of Muktamona blog.
"British High Commissioner to Bangladesh Robert W Gibson shocked by the savage murder of Avijit Roy....," the message from the High Commissioner said.
Avijit Roy was killed and his wife Rafida Afrin Banya injured seriously as unidentified criminals stabbed them near TSC on the Dhaka University campus last night.
Avijit and Rafida, an expatriate couple living in the USA, returned home a few days back as his two books were published on the occasion of the Ekushey Book Fair.
Meanwhile, the Delegation of the European Union to Bangladesh condemned the brutal assault and killing of blogger Avijit Roy and wounding of his wife last night in Dhaka.
"The EU reiterates its strong attachment to freedom of expression which constitutes an essential element of a democratic society and calls for a prompt investigation to bring perpetrators to justice," the EU has said in a post of its official Facebook page.
The EU ambassador in Dhaka also expressed his condolences to Roy's family.