Freed Bangladeshis return to employer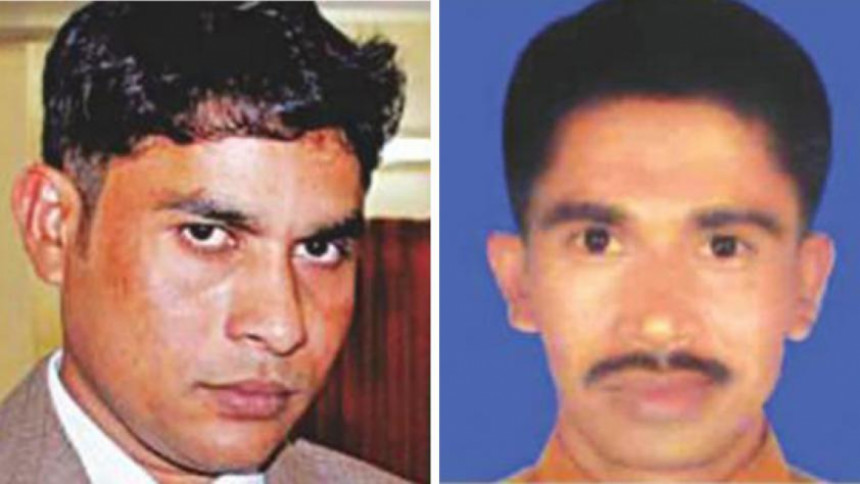 The two Bangladeshi migrants, who were freed Tuesday evening nearly three weeks after abduction in Libya, returned to their employing company today.
"The company will bring them to Tripoli and we will meet them this afternoon (local time)," ASM Ashraful Islam, counselor (Labour Wing) at Bangladesh embassy in Tripoli, told The Daily Star over phone at 6:30pm today (Bangladesh time).
The embassy officials are in continuous contact with the Value Added Oilfield Services (VAOS) Ltd, an Austrian company that employed the Bangladeshi migrants.  
Unknown militants had abducted Helal Uddin of Jamalpur and Anowar Hossain of Noakhali along with seven other foreigners -- four Filipinos, an Austrian, a Czech and a Ghana national -- from the al-Ghani oilfield in the south of Sirte on March 6.
Initially, Bangladesh foreign ministry had said ISIS militants kidnapped the migrants, but later noted that none had claimed the responsibilities.
Meanwhile, responding to an e-mail from The Daily Star, an official of the company's HR department today did not give any specific reply in this regard.
"We are not in a position to confirm or deny the release of our two valued and respected Bangladeshi colleagues. What I can tell you is that VAOS continues to work tirelessly to confirm the whereabouts and secure the release of all nine of its employees who were taken on the 6th March 2015," replied JH Cranmer, an official of HR Policy for VAOS Ltd.
"We remain in regular contact with the authorities and with the families and are doing all that we can to have this matter successfully concluded. Our thoughts, prayers and hopes are with those abducted and with their families," he added.
Meanwhile, the family members of the freed Bangladeshi migrants told The Daily Star that the embassy officials contacted with them about their release.
"An official from Bangladesh embassy in Libya informed us about my father's release," Rubel Hossain, son of Helal Uddin, said adding that they did not get any further information in this regard.
Amjad Hossain said his brother Anowar had talked to him over mobile phone around 3:00am today. "And he wants to return home."