Onions prices slashed by half after mobile court shows up at Jatrabari market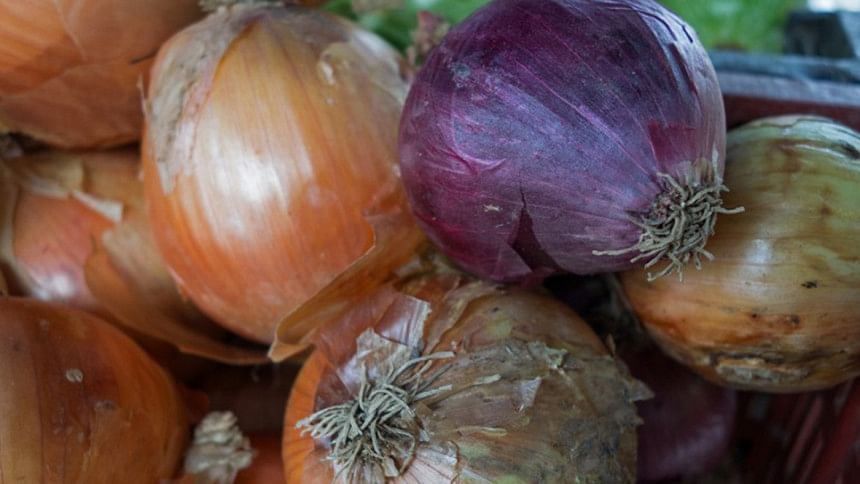 This morning, the price of onion per kilogramme was around Tk 65-70 at Jatrabari wholesale market, one of the largest such markets for essential items in the country.
But prices began to drop dramatically when a mobile court entered the market premises.
"The traders halved the prices to Tk 35 to Tk 40 after seeing the mobile court," said Sarwoer Alam, the executive magistrate who led the drive.
"There is no reason to hike onion and potato prices. The traders usually hike prices saying demand has increased, [but they] store these items," he told The Daily Star.   
The mobile court fined 31 wholesalers and a nearby cold-storage Tk 50.75 lakh in total for selling the essentials at hiked prices and some for storing date-expired imported fish. 
In a Facebook post today, the magistrate said, "It is hard to think that onions, which were sold at Tk 28-31 per kilo three days ago, were being sold at Tk 65-70 yesterday."
He said he saw the same scenario when he went to the wholesale market posing as a buyer in the early morning.  
The prices of many everyday commodities, including onions, have risen in wholesale markets and retail shops since Bangladesh reported its first coronavirus death on Wednesday.