This is the sweetest thing you will come across on the internet today!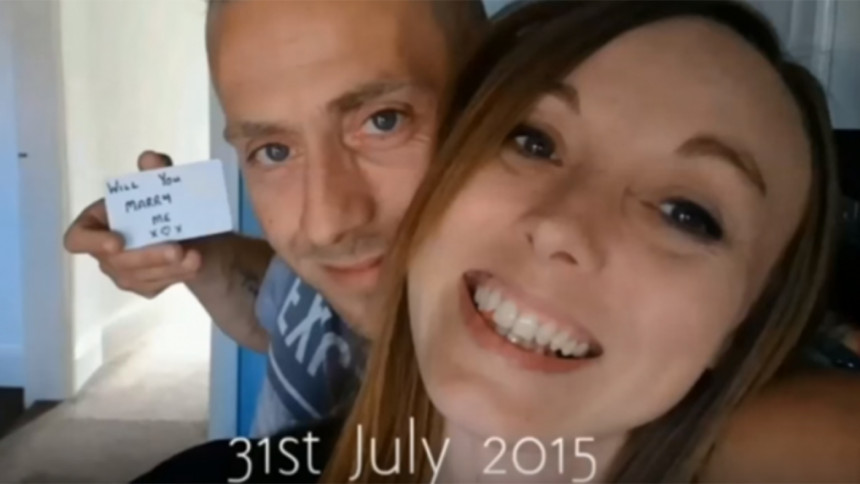 A romantic boyfriend took 150 secret selfies with his pregnant girlfriend all of which displayed the secret message 'Will You Marry Me?' before he finally popped the question, reports Mail Online.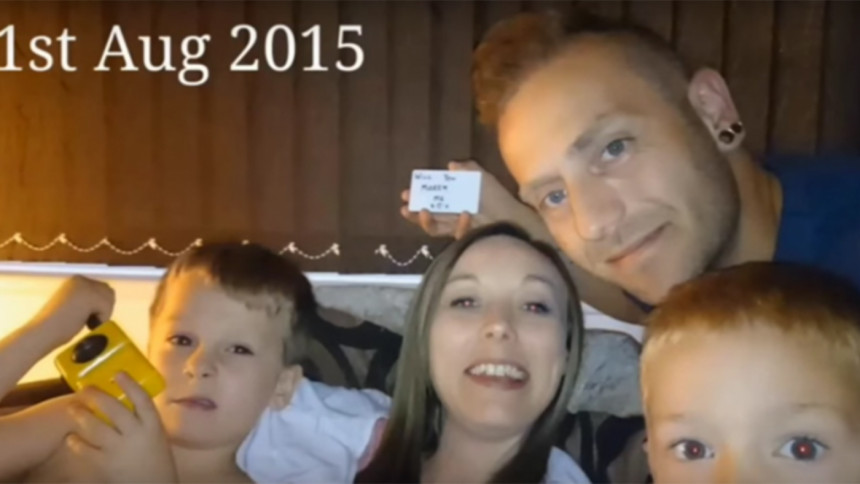 Claire Bramley, 33, from Grimsby had no idea that Ray Smith had been asking for her hand in marriage every day for five months.
Ray, 38, told her he was documenting her pregnancy each day with the photographs - but they were really all part of his scheme to walk her down the aisle.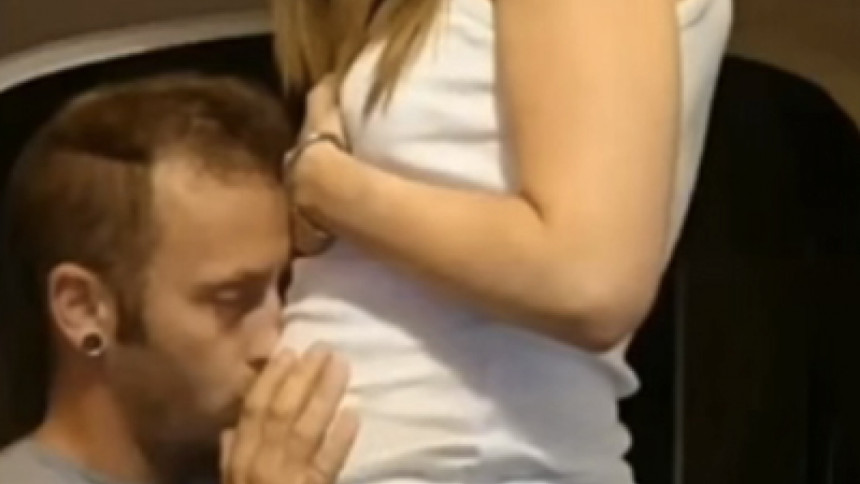 "I have been planning to propose for a while and I knew I wanted to do something romantic, so I originally thought about popping the question in a hot air balloon," he said, reports Mail Online. "But then in June we received some great news that Claire was expecting a baby, which put a stop to that plan. So I had to have a rethink."
"I searched online for unusual proposals and I saw ideas like flash mobs and that sort of thing. So I decided to come up with my own idea to take a picture every day for five months."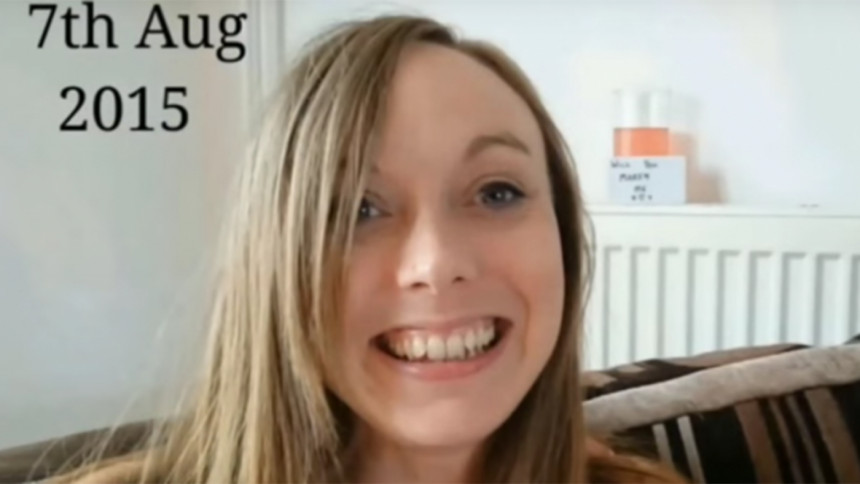 His final video demonstrates the staggering commitment required to pull off the trick. The first month alone shows a variety of ways he fiendishly got Claire and the card in the same photo.

Claire unwittingly posed for dozens of selfies with him - unaware that in all of them the words 'will you marry me' were written in the background on signs, notes - and even on the TV.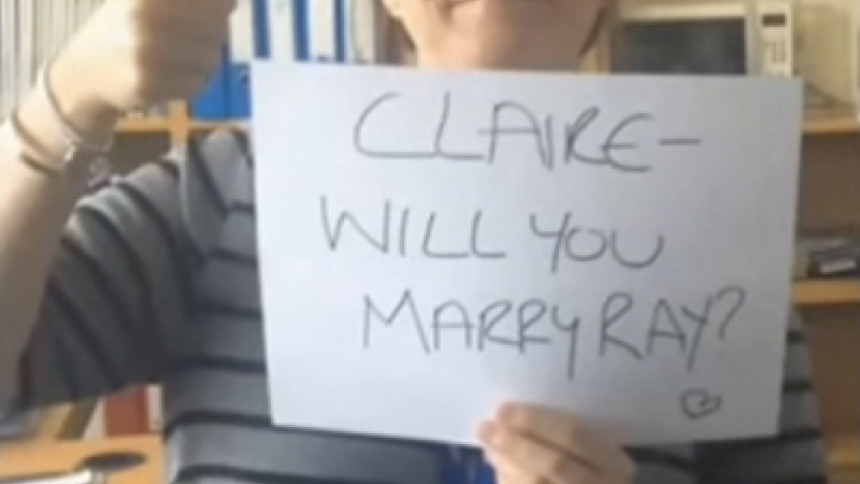 His elaborate scheme has created an extensive gallery of photos - in which it is clear Claire has absolutely no idea what is going on.
According to Mashable, Ray even thought to take several versions of each snap - some without the secret message, so if Claire asked to see the picture he could avoid her foiling his plan.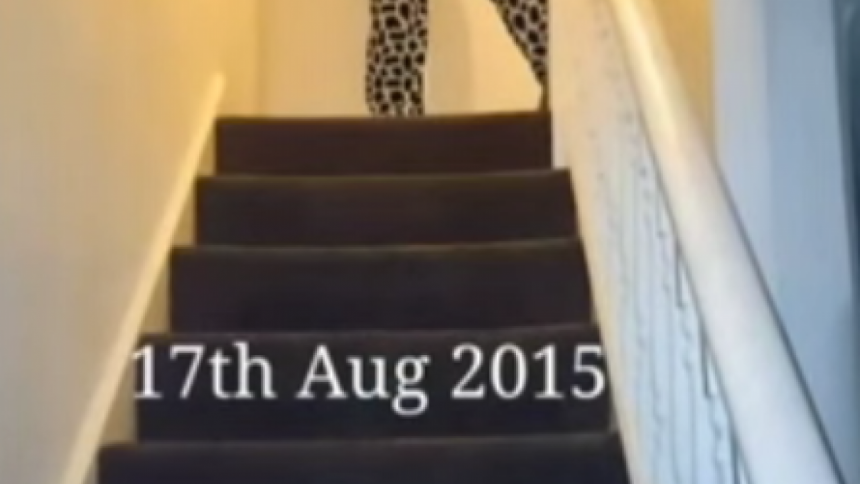 One photo shows the pair posing with their baby's scan picture and another at the zoo.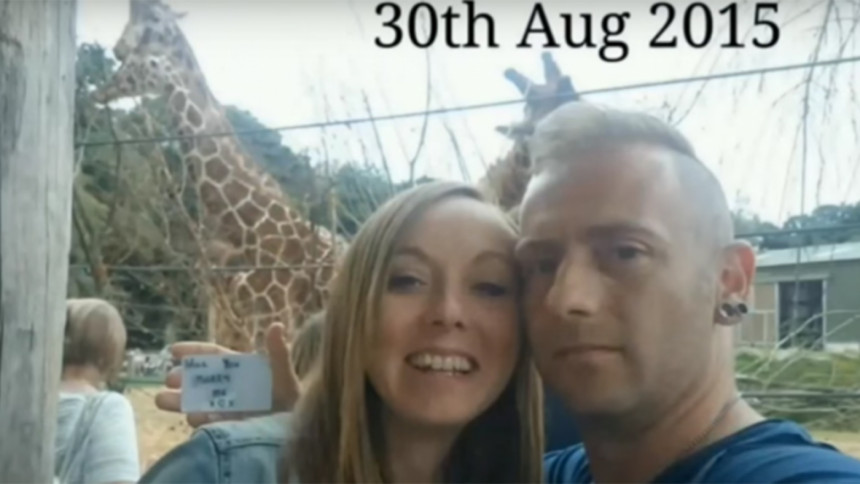 'I wanted to show her how much I love her': Romantic Ray went to great lengths to keep his plan a secret.
The 38-year-old fish delivery driver finally let the cat out of the bag on Christmas Day when he revealed his pictures and got down on one knee.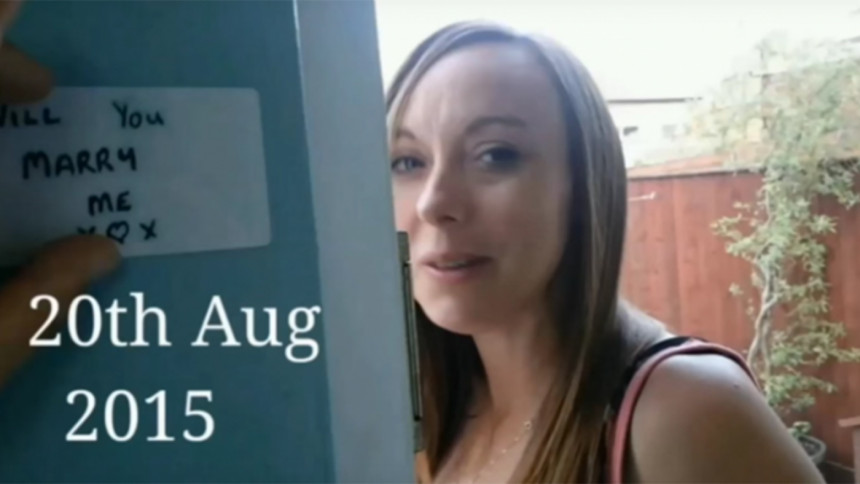 Ray has now officially asked for her hand in marriage, and ofcourse Claire said yes. Who wouldn't?