Manpower shortage key crisis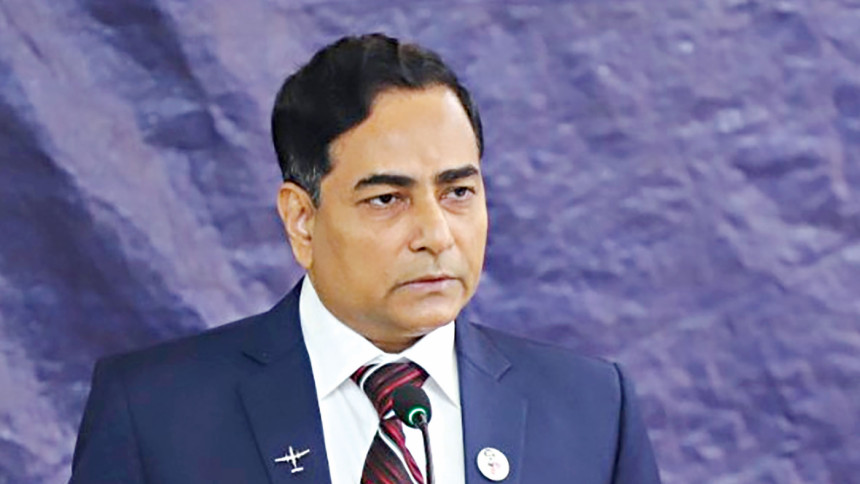 The shortages of experts and professionals, including pilots, have left Biman unable to realise the full potential of its modern fleet, said Biman Managing Director and CEO Abu Saleh Mostafa Kamal in an interview with The Daily Star.
Speaking at his office at the Biman headquarters in the capital's Kurmitola, Mostafa said the national carrier lost its market share in different destinations as it could not increase flights to those.
He said Biman had around 4,000 people on its payroll when it operated very few flights daily. Now flights have increased seven to 10 times, and the passenger capacity of aircraft is much higher but the required and skilled manpower has not been recruited to make the best use of those flights and aircraft.
"It's true that professional and experienced people have not been recruited in different vital sectors of Biman for a long time and that's why we could not tap into the huge potential," Mostafa said.
The Biman boss said they initiated the process for recruitment to technical posts but it would take several years for the new recruits to join work after completing all formalities.
Mostafa said Biman was facing some challenges in implementing its plans as it had shortages of equipment and experts.
He said the carrier never got necessary funds to meet the demand of the growing number of passengers. That's why Biman had to depend on loans and it now pays Tk 250 crore a year to repay those loans.
Apart from widening its domestic market, Biman is now working to expand international destinations, including Indian's Chennai, the Maldives, Sri Lanka, Canada, and Japan, he told this newspaper.
"After completing all the required process and getting slots at our convenient time, Biman will spread its wing to those popular destinations."
The Biman MD said they bought equipment worth Tk 80 crore and were expanding various infrastructure facilities to serve passengers better.
He said Biman has an agreement with Sabre solutions under which its passengers, from February or March, would be able to avail different services, including check-in from home.
Mostafa said, "Despite our limitations, we are sincerely trying to serve our valued passengers properly and we are committed to gaining customers' confidence."