Noakhali gang rape: HC directs to remove video footage of incident from social media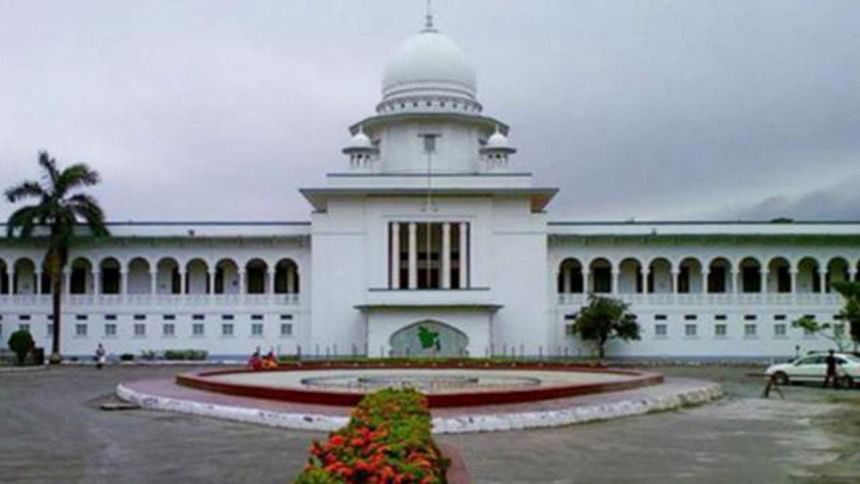 The High Court today directed the chairman of Bangladesh Telecommunication Regulatory Commission (BTRC) to immediately remove video footage of the gang rape and torture of a woman in Noakhali's Begumganj from social media.
The video footage of the crime, which took place in Joykrishnapur village of Eklashpur union on September 2, went viral on social media recently.  
Today, the HC also asked the BTRC chairman to make a copy of the video before removing it from social media.
Issuing a suo moto (voluntary) rule, the HC ordered the superintendent of police of Noakhali to provide all protections to the victim and her family.
At the same time, the HC formed a three-member committee led by the additional deputy commissioner of Noakhali to conduct an inquiry into any police negligence in recording statements from the victim over the incident.
The two other members of the committee are social service officer of Noakhali and the principal of Chaumuhoni Government SA College.
The committee has been asked to submit the probe report to this court in 15 days.
The HC bench of Justice Md Mozibur Rahman Miah and Justice Mohi Uddin Shamim ordered the officer-in-charge (OC) of Begumganj Police Station to submit a report on the update of the criminal cases filed by the victim in connection with the incident to this court on October 28.
The HC judges also issued a rule asking the authorities concerned of the government to explain in two weeks why they should not be directed to take appropriate legal and departmental action against the officials of Begumganj Police Station, including its OC, for their negligence in saving the victim and taking swift action against the perpetrators.
The home secretary, DC and SP of Noakhali and UNO of Begumganj Upazila and other officials concerned have been made respondents to the rule, Deputy Attorney General Nawroz MR Chowdhury told The Daily Star.       
The HC bench came up with the directives and rule after Supreme Court lawyers ZI Khan Panna and Abdullah Al Mamun placed newspaper reports on the incident before the bench for necessary directives.
The court heard opinions from some lawyers, including Supreme Court Bar Association President AM Amin Uddin, its Secretary Md Ruhul Quddus Kazal, Jyotirmoy Barua, Yadia Zaman,  Jamiul Haque Faisal, Rashida Chowdhury Nilu and Tanjim Al Islam before passing the orders.