Subarnachar rape: HC denies bail to Ruhul Amin
Issues contempt rule against lawyer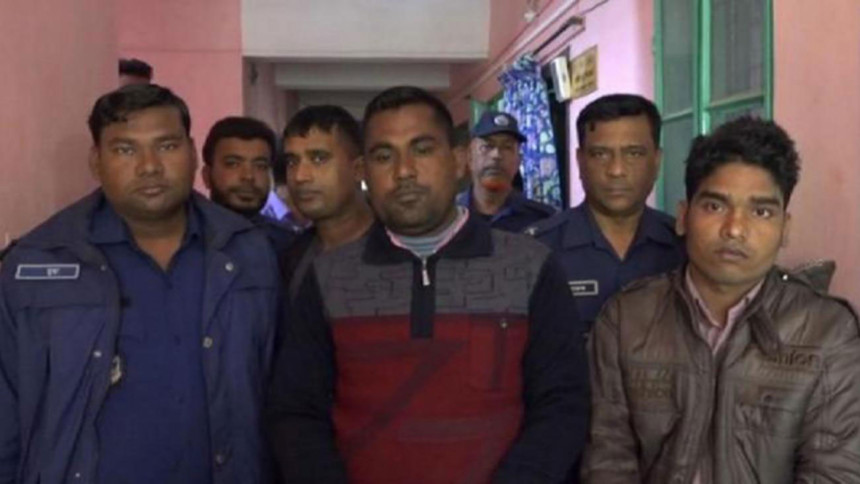 Ex-Awami League leader Ruhul Amin, the alleged instructor of a rape in Noakhali's Subarnachar, has been denied bail at the High Court.
The bench of Justice Mamnoon Rahman and Justice SM Kuddus Zaman also issued a contempt rule against Ruhul Amin's lawyer Advocate Asheke Rasul and his representative Jahir Uddin who filed the affidavit for the bail of Ruhul Amin for suppressing the fact of the incident.
Also read: Noakhali 'Rape': That Ruhul Amin loses HC bail
In the rule the court asked Advocate Asheke Rasul and Jahir Uddin to explain in four weeks why contempt of court proceeding should not be brought against them for suppressing the fact in the bail petition filed on behalf of Ruhul Amin in connection with the case.
The judges passed the order and issued the rule after Attorney General Mahbubey Alam told the court that Asheke Rasul and Jahir Uddin have suppressed the fact before the court, which tantamount to the contempt of court.
Following the same bail petition the HC bench on March 18 granted one-year bail to Ruhul Amin in the rape case.
The HC judges on March 23 withdrew their bail order and fixed March 27(today) for passing further order on the matter.