Subarnachar rape: Former AL leader Ruhul Amin gets bail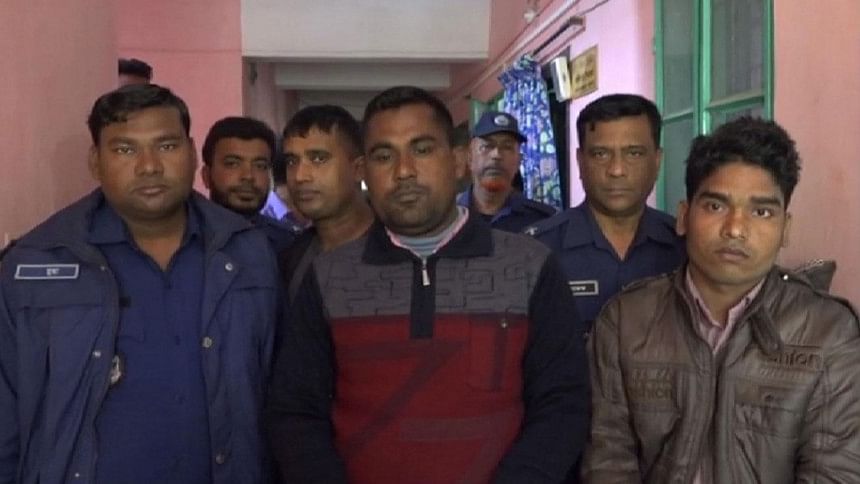 The High Court (HC) has granted bail to Ruhul Amin, a former Awami League leader, in connection with a case filed for raping a woman at Subarnachar in Noakhali on December 30.
The HC bench of Justice Mamnoon Rahaman and Justice S M Kuddus Zaman granted bail to Ruhul Amin for one year on Monday in connection with the case filed under Women and Children Repression Prevention Act, Deputy Attorney General (DAG) Biswojit Roy told the daily star today.
The bench passed the bail order after hearing a petition filed by Ruhul Amin seeking bail in the case.
The court granted the bail on the ground that his name was not mentioned in the case filed by the husband of the victim with Charjabbar Police Station on December 31, the DAG said.
Advocate Ashek-E-Rasul appeared for Ruhul Amin.
The government has initiated a process for moving an appeal before the Appellate Division of the Supreme Court(SC) challenging the HC order of bail to Ruhul Amin.
The chamber judge of the Supreme Court may hold hearing on the appeal on march 25.
Ruhul Amin was the publicity affairs secretary of Subarnachar Awami League, but the party expelled him after his alleged involvement in the rape case. He was also a former member of Char Jubilee Union Parishad.
The victim's husband, however, previously claimed to National Human Rights Commission (NHRC) that the First Information Report (FIR) of the criminal case filed by him was not written by him as he is illiterate and his complaint was altered by those who wrote it for him.