Khagrachhari gang-rape: Rapists are members of a robbery gang, police say
7 of the 9 accused arrested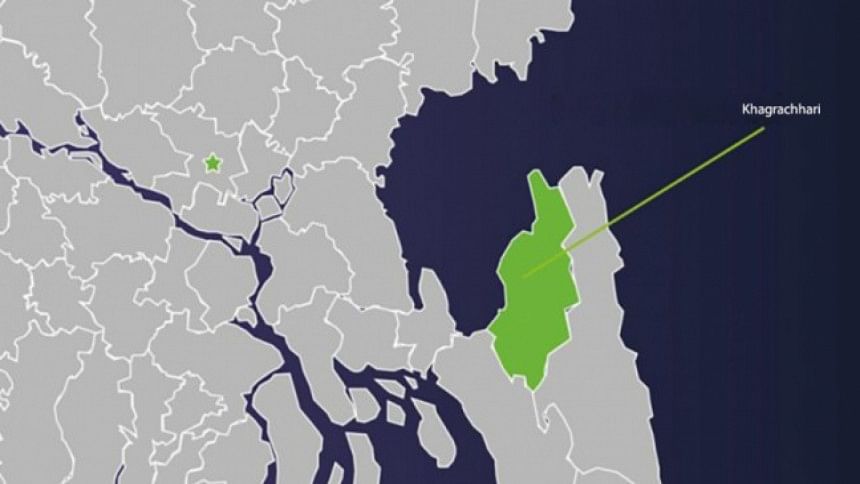 All nine accused in the gang-rape of a Chakma girl in Khagrachhari are members of a robbery gang, police said today.
Addressing a press conference, Mohammad Abdul Aziz, superintendent of police in Khagrachhari, said they have already arrested seven of the nine accused in the case filed over the rape.
The arrestees confessed during primary interrogation to raping the girl and looting valuables from her house.
Police arrested the seven from different places in Chattogram and Khagrachhari. The arrestees were identified as Md Amin, 40, Md Belal Hossain, 23, Md Iqbal Hossein, 21, Md Abdul Halim, 28, Md Shahin Mia, 19, Md Antor, 20, and Md Abdur Rashid, 37, according to the press release.
READ MORE: Khagrachhari gang-rape: Arrestees confess to the crime
According to the case filed over the gang-rape, nine men with sharp weapons broke into the victim's house in Khagrachhari district town around 2:00am on Thursday. Then the criminals tied the victim's parents and raped her. They also looted valuables from their house.
Khagrachhari SP Mohammad Abdul Aziz said law enforcers were conducting drives to arrest the rest of the accused.