Brian Suder: Having the Right Mindset to Make Money During COVID-19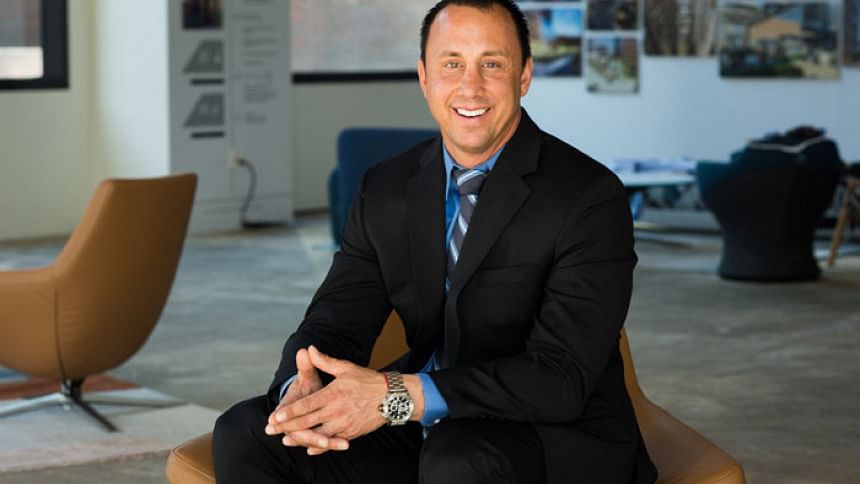 It has been months since COVID-19 affected the world. As we are nearing the end of 2020, we are still reeling from its effects on the economy, medicine, and politics not just on our lives, but of almost every country in the world.
Although Brian Suder is no stranger to such catastrophes. In the great recession, he came out on top and saved the homes of many people. Even years before the crisis, he was already a helping hand to people and homeowners with underwater mortgages and issues with their assets in real estate.
A Look Into the History

Brian Suder has been at the forefront with a mortgage and real estate. He is also the founder and owner of the Suder Company, considered being one of the leading real estate companies in Beverly Hills. A lot of homeowners have also avoided foreclosures on their properties with the help of Brian and his team, thanks to his expertise in legal and financial matters.

He started his first business, a cigar shop near Towson University in Baltimore, at 22 during college. He opened another branch in a neighbouring town soon after.
Brian Suder started Home Rescue Programs during the great recession, and it has allowed people to avoid foreclosures on their homes. He fully understood how real estate works, and with the help of his team, helped more people during the crisis.
An Entrepreneur by Heart

Brian has long established himself as an expert in real estate law and finances, but he also has other areas that he puts his time as an entrepreneur.

Cryptocurrency is one of the major players in Brian's portfolio, and along with his team, has an active role in various high-value cryptocurrency funds. He is also one of the key individuals in the formation of several investment funds in the cryptocurrency sector and precious metals.

If someone is in need to help them with documents such as divorce papers, trusts, power of attorney or wills, Brian has created a national network of legal resources at affordable costs. It was a big help to smaller law firms, and it saved people's money on costly paralegal fees.

With Strategic Growth Capital, Brian was involved in financing films such as November Man, Two Guns, How to Make Love Like an Englishman, and So It Goes to name a few. He also gave over half a billion dollars in media fund management for creating more highly profitable movies. The SGC Fund has produced over eighteen major films for over three years now. Big actors such as Russell Crowe, Catherine Zeta-Jones, Dwayne Johnson, and Denzel Washington among others.
Making Money During the Pandemic

Some people may find it difficult to start a business given the current economic climate, and these months have been some of the toughest times to start a business. Several obstacles to the entrepreneurial spirit, and may just push the boundaries business owners may have right now.

But despite what's happening in the economy, there are businesses that are thriving and are even doing better compared to before the pandemic started. There are new products and services being created and revamped to fit the new normal that we are experiencing these past few months. Products such as face masks, sanitizers, and sneeze guards are just some products and related services that are booming.

Even though he was faced with the housing crisis, Brian and his team came out on top, bringing people to safety by ensuring their loans are perfectly restructured. He was adequately prepared, and with his understanding of the current situation, became the leading authority on loss mitigation in the real estate industry.

With all these details, one might think one has to have an intimate knowledge of the business they are trying to get into. But look into businesses that have closed, and imagine the experience they've had, staying in business for the longest time. They eventually closed their doors, leaving a wake of uncertainty. But with the right mindset, people can turn things around, and it is how businesses are still thriving despite the pandemic.
How to Have a Mindset of a Successful Entrepreneur

The one thing that can keep a successful entrepreneur in business is having a positive mindset. Just waiting in line at the grocery, or watching a few minutes of news reports, can easily get people's spirits down. But it is only up to the person to fight the feelings of negativity and to keep a positive mindset.

This way of thinking can lead to a clearer way of thinking and focus on what is important and what can be done about it. Creativity can also be born out of this state of mind and can help in producing ideas for new products or services.

A successful entrepreneur also needs to think two or three moves ahead. When one can see through all the problems opening a business may bring, and the online eggshells that one can find all over the internet, one can still find a place of truth. It is where one will know in which direction the business may go, or what can be done to revamp the business to fit the current economic climate. Once goals are set, then there is no other way to go but up.