Over 400 Indian artists, photographers give statement in support of Shahidul Alam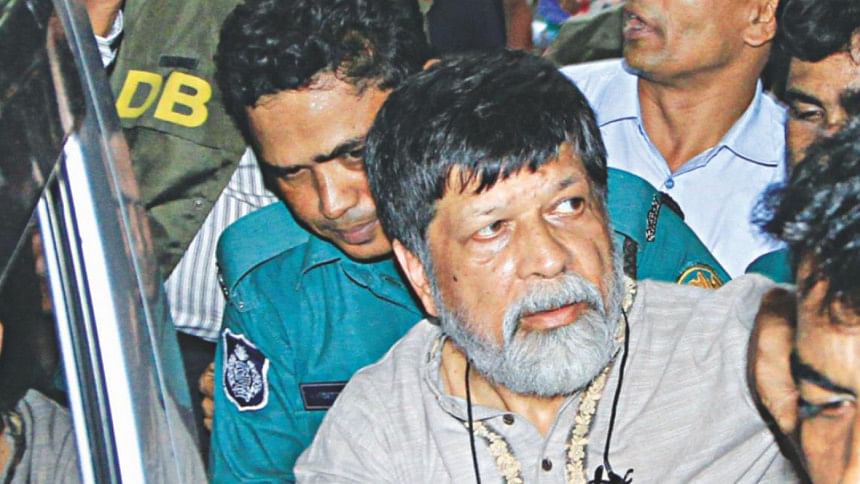 Over 400 photographers, filmmakers and artists in India have demanded "immediate, unconditional and honourable" release of noted photographer Shahidul Alam from detention.
"We, the undersigned, photographers, filmmakers and artists, in India, are deeply concerned and agitated by the news of the arbitrary and unreasonable detention of our colleague, friend and mentor, the photographer and educator Shahidul Alam, in Dhaka, Bangladesh, under provisions of the draconian ICT act," according to a statement released by Indian artist on social media.
The artists refuted the allegation that Shahidul committed any crime by highlighting the utterly reasonable and peaceful protests by schoolchildren and young people in Dhaka against the lethal malpractices in the transport sector that have resulted in unnecessary deaths.
"Legitimate criticism of, and disagreement with Government action is the inalienable right of every citizen in a democracy, and if that is what Shahidul Alam is being prosecuted for then it is a worrying sign that the state in Bangladesh is slipping towards autocracy," the artists said.
The artists also expressed concern over the reports that "when Shahidul Alam was produced for custody he showed signs of physical harassment that could amount to torture".
Around 438 artists from India have signed the statement so far.
Shahidul Alam was picked up by plainclothes men on Sunday night and was placed on a seven-day remand by a Dhaka court on Monday in a case filed against him under the controversial Section 57 of Information and Communication Technology (ICT) Act. He was also "tortured in police custody."
Shahidul was taken to Bangabandhu Sheikh Mujib Medical University (BSMMU) this morning following a High Court order.