Top 10 most subscribed YouTube channels as of June 2023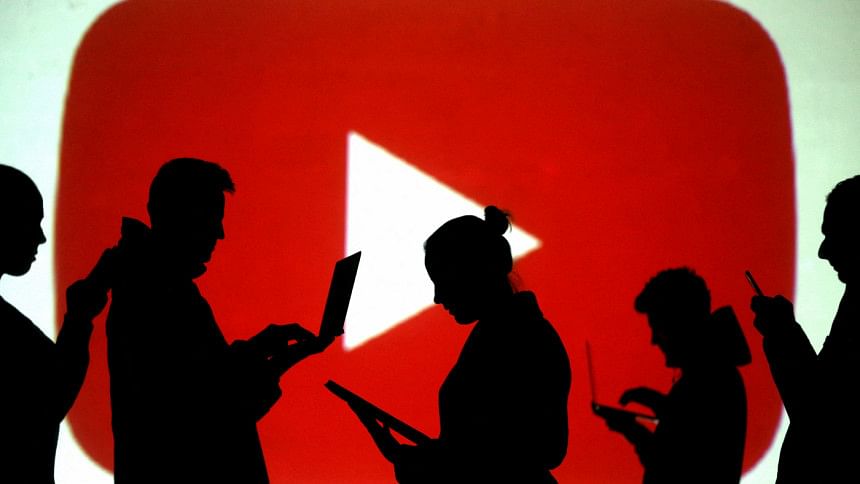 With more than 2.5 billion users, YouTube is without a doubt the largest social media site after Google.
Three PayPal employees, Chad Hurley, Jawed Karim, and Steve Chen, launched it for the first time in 2005.
"Me at the Zoo" with Karim was the first video to be posted on YouTube.
YouTube was purchased by Google for $1.65 billion in October 2006. Google's ownership of YouTube expanded the site's business model, expanding from generating revenue from advertisements alone to offering paid content such as movies and exclusive content produced by YouTube.
Here are the top 10 YouTube channels with most subscriptions as of June 2023:
Gulshan Kumar founded T-Series in 1983. It is known for its soundtracks for Bollywood films and Indi-pop music. YouTube welcomed it in 2006. We mainly see movie trailers and music videos on this channel. In January 2017, T-Series overtook PewDiePie as the most popular YouTube channel worldwide. It receives more than 70,000 daily subscribers on average, according to T-Series.
Jimmy Donaldson, also referred to as MrBeast, is a planter and philanthropist from the United States. For the planting of 20,000,000 trees, he raised $20,000,000. In 2017, a video he made called "counting to 100,000" went viral, garnering tens of thousands of views in a matter of days and earning him a great deal of fame. Some people think of him as the most subscribed individual-owned YouTube channel. It is currently the second-most subscribed YouTube channel worldwide.
A British company named Moonbag Entertainment purchased the American YouTube channel Cocomelon, which American company Treasure Studio is responsible for maintaining. It is a business that produces and distributes educational videos and other materials for kids on YouTube, including nursery rhymes. The most popular videos on this channel are Baby Shark, Baa Baa Black Sheep, Wheel on the Bus, and Bath Song. Brothers Andrew and Jonathan Davenport started it in 2005. It is currently the third-most subscribed to YouTube channel worldwide.
Culver Max Entertainment, a subsidiary of Japanese Sony, introduced the Sony Entertainment Channel in 1995. The Kapil Sharma Show and CID are this channel's most well-known television programmes. It broadcasts daily soap operas as well. The fourth-most subscribed YouTube SET India has more than 143 billion views.
Kids Diana Show is the online alias of Eva Diana Kidisyuk. Along with her sister Roma, she is a Ukrainian-American YouTuber. Children's songs, educational entertainment, blogging, and unboxing are among the videos on her channel. As of today, Kids Diana Show is the fifth-most subscribed YouTube channel.
PewDiePie, Felix Arvid Ulf Kjellberg's stage name on YouTube, is a Swedish YouTuber. In 2015, he started the YouTube channel. His channel includes let's play video and include comedy formatted shows. The sixth-most subscribed channel is PewDiePie.
YouTuber Anastasia Sergeyvna Radzinskya, 8, is of Russian and American descent. Her Like Nastya YouTube channel debuted in January 2016. Anastasia is one of the content creators with the fastest growth rates, according to Forbes. Kids can learn good habits through her videos. It is currently the seventh-most subscribed YouTube channel worldwide.
Vladislav and Nikita Vashketov are two Russian boys who have their own YouTube channel called Vlad & Nikki. They make entertaining and adventurous videos that appeal to kids in this age group. It is currently the eight-most subscribed YouTube channel worldwide.
Zee Enterprises is the owner of the Indian music label Zee Music Company. It was initially released in 2014. It has emerged as one of the top websites for Indian music. It is currently the ninth-most subscribed channel worldwide.
World Wrestling Entertainment - WWE on YouTube is the number one spot to catch WWE original shows and exclusives. This channel offers access to shows like Raw, SmackDown, and others. WWE is on this list of YouTube channels with the tenth-most subscribers.