'Provide medical treatment to Shahidul Alam'
Family, colleagues urge govt, jail authorities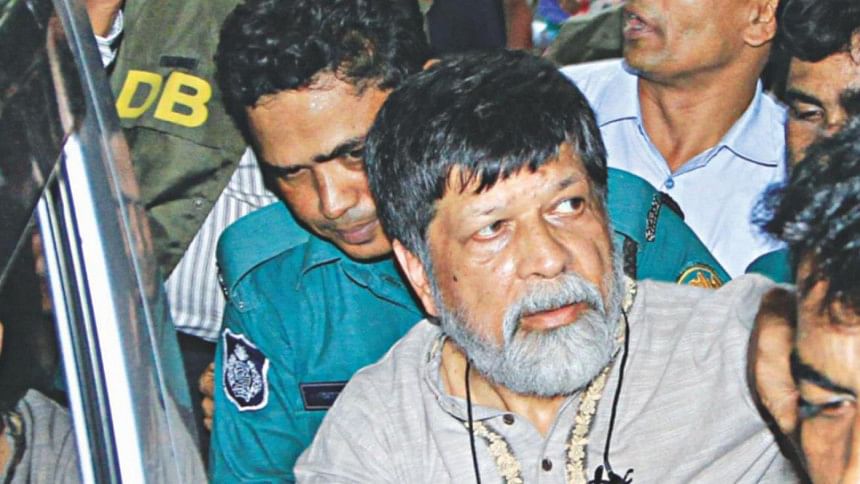 Family members and colleagues today urged the government and the jail authorities for providing immediate medical treatment to noted photographer Shahidul Alam, who was arrested in a case filed under the controversial Section 57 of Information and Communication Technology (ICT) Act, citing his illness.
Shahidul Alam's wife Rahnuma Ahmed and his co-worker, journalist Saydia Gulrukh came up with the plea in a statement after visiting the acclaimed photographer at the Keraniganj Central Jail today on the occasion of Eid-ul-Azha.
In the statement, they said Shahidul Alam needs immediate medical attention as he is suffering from respiratory complication, problem with eyesight, and pain in his jaw and gum.
He did not have these complications at the time when he was picked up by plainclothes detectives from his residence on August 5, according to the statement.
Shahidul has been kept in prison for 10 days after a Dhaka court on August 12 ordered to send him to jail on completion of his remand in the case, the statement read.
"We appeal to the government and more specifically, the Jail authorities to ensure immediate medical attention for Dr Shahidul Alam by transfering him to a hospital," they said in the statement.
Shahidul, 63, was picked up by law enforcers on August 5 night from his Dhanmondi flat.
The following day, police produced him before the Dhaka Chief Metropolitan Magistrate's Court showing his arrested in a case filed under Section 57 of ICT Act on charges of spreading propaganda and false information against the government during the recent student movement for safe roads, and sought a 10-day remand.
The court placed him on a seven-day remand.
On August 12, he was produced before the Dhaka CMM Court around 3:00pm on completion of his seven-day remand, and the court ordered to send him to jail.