Generating maximum engagement online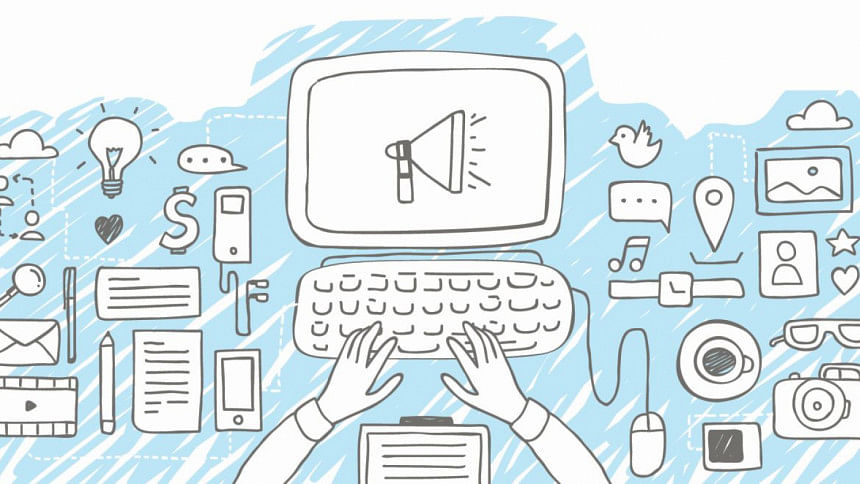 Content marketing is the buzzword of the business world, but many of us fail to realise what's good for a particular business. What may work as marketing content for a restaurant may not work well for a business that sells mobile phone accessories. Here are a few types of content you will come across when trying to create an impression on your target group.
Videos
This type of content can range from short gifs to 5+ minutes of videos. Gifs are a great way of displaying a bunch of images together, like a mini slide-show. As you can imagine, it works best when you are trying to advertise a variety of products you are selling. This could be a range of new earrings that you are selling this season, or if you are offering special offers upon a certain purchase at a chain store. Longer videos are advertisements that are more expensive to make, but it's been proven that a well-made video generates more audience engagement than any other content. So if you feel that your brand needs its own distinctive identity, videos can be useful.
Blog
Inherently, a blog is supposed to create awareness for your brand but you have to make sure your customer base is the sort that will read blogs in the first place. It also of course depends on what type of brand you are creating. Let's say you run a wedding photography agency. Apart from your Facebook page, you could have your own site where you can archive portfolios of your best work. Not to mention you can design your blog more freely, than you can on the strict blue and white theme of Facebook. 
Images
Images are proven to be the cheapest and quickest way of advertising since the first posters that were made to be displayed on walls or billboards. In the digital era, images are still relevant as content and the best use of these are to stay active on your brand's social media platforms. They can just be pictures of your product placed in different settings with clever captions to go with it. These help your brand stay on everyone's periphery whenever they think of purchasing the type of product you are selling.
These are only a few methods that can be used to create a lasting brand image and build stronger connections with your customers. It's good to always keep an open mind and think creatively when
it comes to online content marketing.